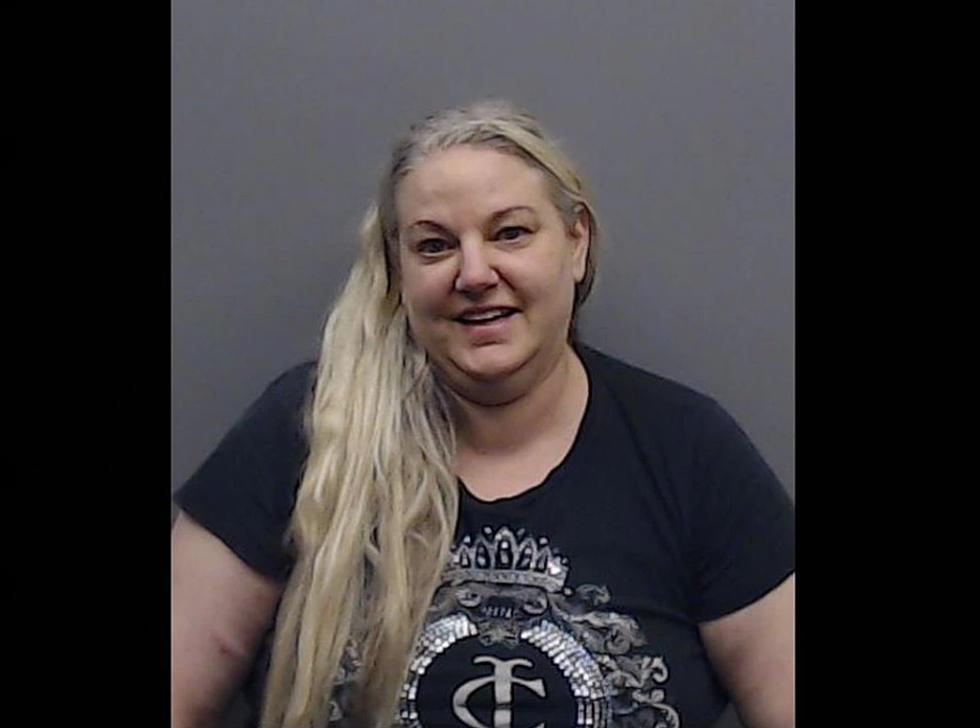 Texas Woman Allegedly Tricks Delivery Driver Inside Home, Then Traps & Beats Her
Christian Blanchard (Smith County Jail)
Imagine you're delivering groceries and the woman you're delivering to shows up at the door in a towel, sobbing and pleading for a hug. Bizarre, huh? It might be so overwhelmingly weird that you unthinkingly comply, or maybe you're just a very compassionate person. Either way, that hug could be a very, very bad idea.
That incredible strange encounter happened to a Texas delivery driver named Meghan. Then, things took a turn for the worse. From KLTV in Tyler:
"As I hugged her that's when she dragged me into the home, got me by my wrists and in a position that I was unable to get away from her," Meghan said. "She pulled me all the way through the back of the house and took me into her bedroom. She was hitting me in the back of my head with her fists, she was pulling out my hair, she was choking me."
Normally Meghan, the driver, never has contact with the person receiving the groceries; she just knocks and leaves. But Christian Blanchard of Tyler, Texas was able to confuse and manipulate Meghan into taking an unnecessary and dangerous risk.
Meghan was able to get free enough from Christian's grasp to call 9-1-1, but Christian threw her phone across the room. Officers still responded, saving Meghan from who-knows-what lunatic plans were made for her.
Blanchard is being held at Smith County jail on a $77,500 bond. She's charged with aggravated kidnapping, assault with bodily harm, and interference with emergency services.
This all happened before noon on Sunday, proof that you should never let your guard down with people you don't know.
"I also felt like something this crazy could never happen to me doing this, and it was completely safe. You have to be aware. Be aware of your surroundings. Don't let anybody fool you, I guess. Always stay cautious, try not to have contact with customers as much as possible," Meghan told KLTV.
Delivery drivers know important safety tips, like driving defensively, staying in well-lit areas and using GPS, but who could have expected such an encounter as this? If you deliver, be sure to add "no hugging" to your safety list.
Executed Death Row Inmates from the Texas Panhandle
The following individuals were convicted of Capital Murder for crimes committed in the Texas Panhandle (Amarillo and its surrounding areas) and sentenced to death by lethal injection. Read a brief summary on the area's executed Death Row inmates.
All information and photos have been taken from
TDCJ
and court records.
These 180 Kids Have Gone Missing in Texas in 2021