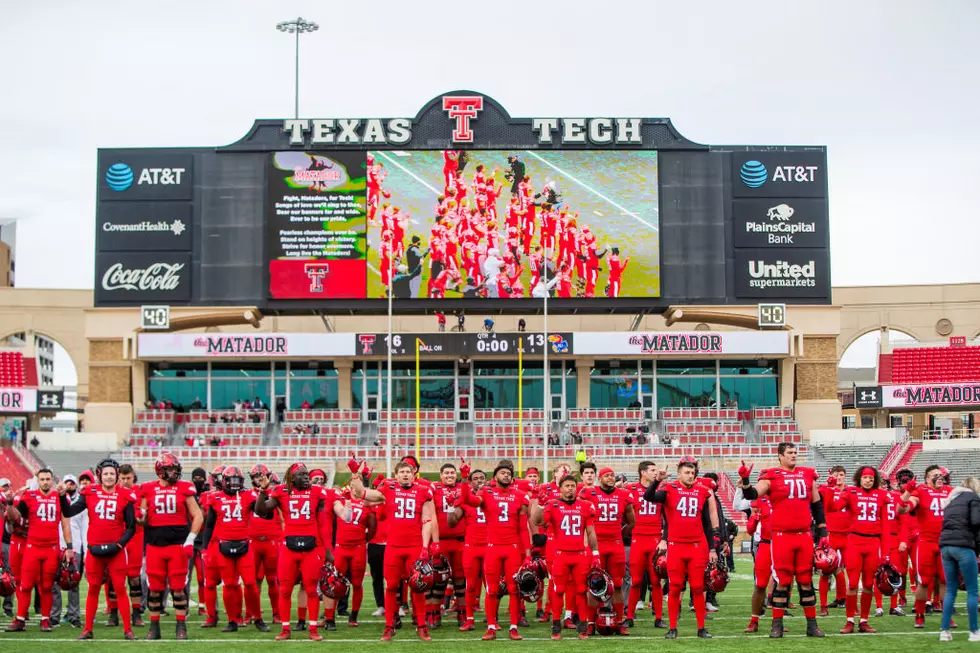 Texas Tech Football's Epic Rollover Flash Sale
(Photo by John E. Moore III/Getty Images)
This deal is only available for 48 hours starting on August 24th, so you have to act fast but the Texas Tech football program is basically giving tickets away to the Florida International game.
For just $15 you can buy a ticket to the Stephen F. Austin game on September 11th, the home opener. If Texas Tech wins that game, you will automatically receive a ticket for the FIU home game on September 18th for no additional cost.
This 'rollover process' will continue until the Red Raiders lose a home game.
I'm not going to flat-out guarantee that Texas Tech will beat SFA and FIU, but the odds are pretty great. That means you buy a ticket to the SFA game and you're getting the FIU tickets on the 18th of September and the TCU game on October 9th.
It's not unreasonable to think that TCU could lose in Lubbock, which means for $15 dollars you'd get tickets to SFA, FIU, TCU, and Kansas State on October 23rd. If Texas Tech wins that one too? You get the Iowa State game tickets on November 13th. All for $15.
Now, there are a few caveats. You have to go to the game to get the rollover because only the scanned tickets will be eligible for the deal. There's also a limit of 8 tickets per account.
Even if the Red Raiders lose to TCU. That's still three games for $15.
To me, a betting man, it's worth it to throw down the money to get into the SFA game to potentially ride that wave into a $15 season ticket package where you're watching the Oklahoma State game in Lubbock, the home finale, for free. It could happen.
18 Interesting NFL Games That Lubbock Will Be Begging Watch
That's right an NFL game from every week of the season that you'll want to watch.
Some weeks better than others.
19 Examples of How Texas Tech Football Players can Make Their NIL Money
With the NCAA unlocking Athletes' ability to make money on their NIL, I'm stepping in to help match some Texas Tech football players to mostly local businesses. From Tyler Shough to Austin McNamara, everyone will have a chance to get their hands on a deal if they work it right.
I believe some of these deals are worked right. Here are my ideas.