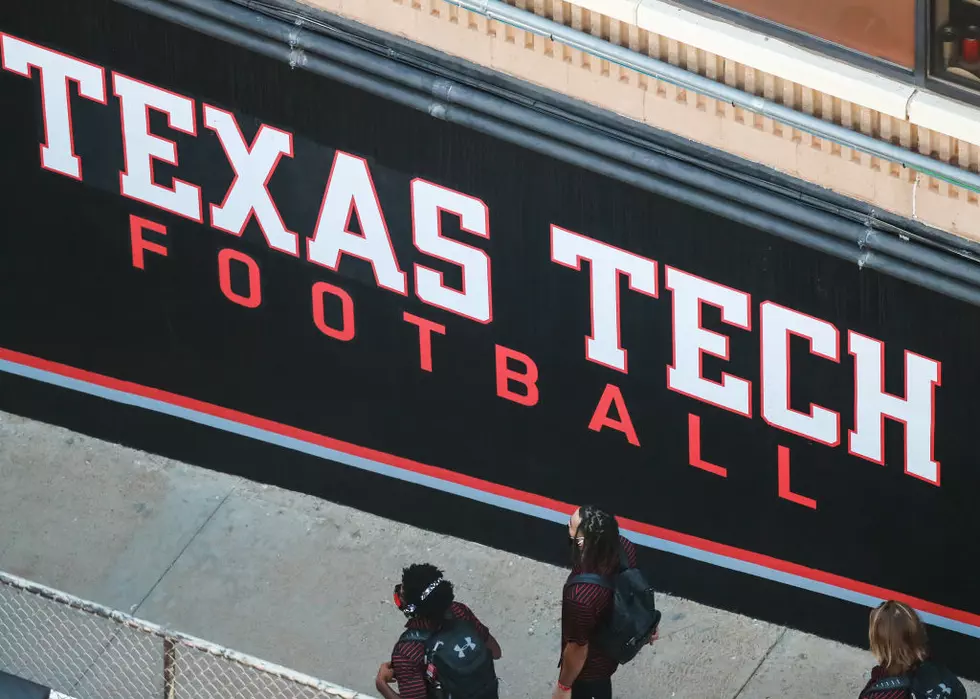 Texas Tech Temporarily Closes Football Training Facility Due to COVID-19
John E. Moore III/Getty Images
According to a statement from Texas Tech University, the Texas Tech football team is dealing with issues related to COVID-19 among its football staff.
After last week's announcement that head coach Matt Wells tested positive for the coronavirus and would miss the Kansas game on Saturday, December 5th, the football team now has seven more staff members test positive, as well as one more student-athlete.
Texas Tech announced Thursday it has temporarily closed the Football Training Facility following several positive tests for COVID-19 primarily among its staff.

In addition to head coach Matt Wells, Texas Tech has had eight other members of its coaching staff and various support personnel who utilize the Football Training Facility test positive in the past seven days along with one additional student-athlete. All the positive cases are considered active at this time.

The football staff began working remotely Wednesday morning in order for the athletics department to clean and disinfect the entire building. The facility is expected to be closed for the remainder of the week.

Similar to its policies throughout the 2020 season, all student-athletes and staff who have tested positive have been placed in self-isolation per CDC guidelines.
This comes after the University of Texas canceled their game with the Kansas Jayhawks due to COVID-19 concerns. The Oklahoma Sooners-West Virginia matchup was also canceled after the latter shut down their football program due to contact tracing.
The Red Raiders are unlikely to go to a bowl game, but with signing day next week, the staff will likely be back in the building early next week.
Enter your number to get our free mobile app
The 10 Most Prolific Passing Games In Texas Tech History