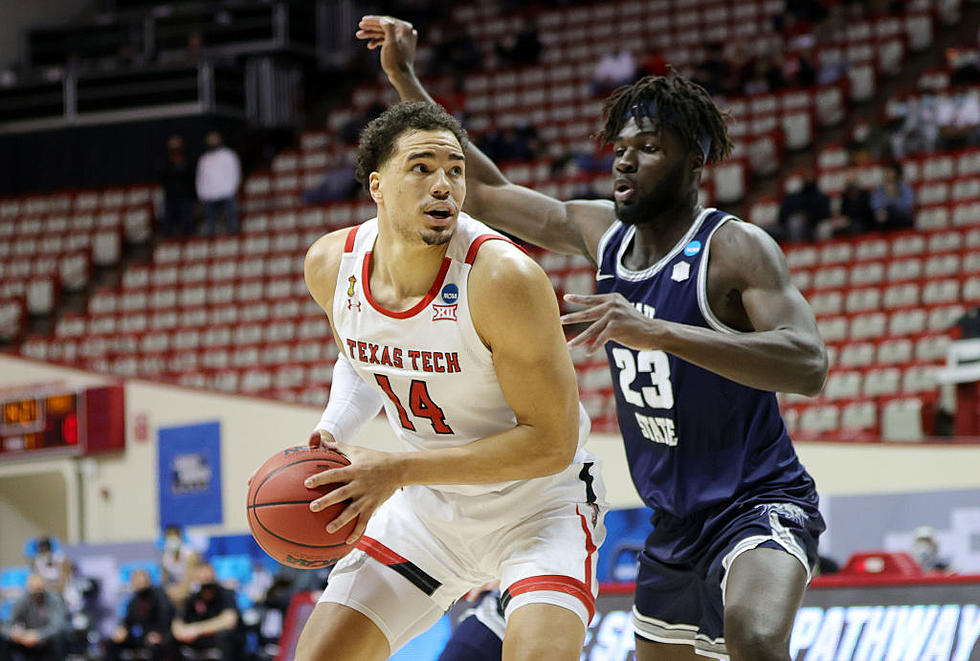 Texas Tech Credit Union Taking Donations for Santos-Silva's Father's Funeral
(Photo by Stacy Revere/Getty Images)
On Saturday, the 17th of April, the father of Marcus Santos-Silva passed away. Head coach Mark Adams sent his thoughts and prayers out to Marcus and his family.
According to his obituary, Luis Manuel Santos-Silva was a beloved man, dedicated and the owner of Lou's Body shop.
On Saturday April 17, 2021 Luis Manuel Santos-Silva also known as Lizito, Louie or Big Lou, Father of four children, passed away at the age of 51.

Luis was born on September 7, 1969 in Fogo Cabo Verde to the late Carlos (Tata) Santos-Silva and Luisa F. Santos-Silva (Luizinha).

He is a graduate of Brockton High School and attended Massasoit Community College where he played collegiate basketball. He is the longtime owner of Lou's Auto Body for over 25 years. Louie had many friends and that is reflected in hundreds of messages and pictures on social media. He was a loving, dedicated, caring and passionate father to his children. There wasn't anything he would not do for his children and he always spoke highly of them, right up until his passing. Louie was a special kind of son, brother and always put family first. He was the life of all the family gatherings with his big smile and relentless sense of humor.

He is survived by mother of his children Jacqueline Santos-Silva and they raised two sons Luis Jr. and Marcus and daughter Arianna. Louie also met Cristina Ribeiro-Silva and between that union they had their son Diovanni.

Luis was preceded in death by his late father Carlos Santos-Silva (Tata) and he is survived by his mother Luisa "Luizinha" F. Santos-Silva his four children Luis Jr, Marcus, Arianna and Diovanni, his sisters Mite and Tammy, brothers Filipe and Carlos "Calo", other siblings and several nieces and nephews.
If you want to help Santos-Silva and his family during this time, Texas Tech Credit Union has set up a donation fund that is NCAA compliant and will serve to pay the funeral expenses for Luis Santos-Silva.
You can donate by calling the Credit Union at 806-742-3606 or by going to any Texas Tech Credit Union and asking a teller to take a donation.
12 Random Masked Rider Facts