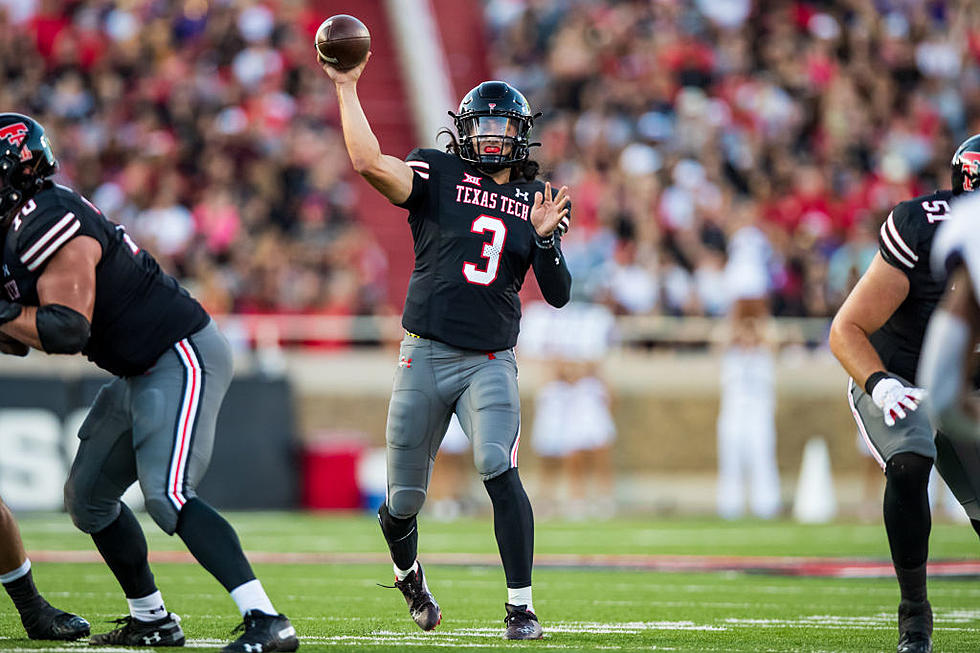 Texas Tech Bounces Back Thanks to Lame Duck Jayhawks
Getty Images
The Texas Tech Red Raiders continued their up and down season this week with a masterful performance against the Kansas Jayhawks to ruin homecoming in Lawrence, Kansas. The defense played well against a bad offense and the Red Raiders offense did their job against a bad Kansas defense.
What I'm trying to say is that Kansas is really bad at football. Texas Tech would lock in the win at 41-14 after two garbage-time touchdowns from the Jayhawks.
Now, I don't want to discount the performance of Texas Tech's defense, which hadn't put together a complete game until they lined up against the Jayhawks. I don't think anyone expected the Red Raiders to come out and shut anyone down, but that's exactly what they did to the Jayhawks.
The Red Raiders held their opponent to less than 150 yards rushing just a week after letting TCU get nearly 400 in Lubbock. The Jayhawks couldn't pass either, throwing for only 130 yards against Texas Tech. If it wasn't for the garbage time touchdowns for Kansas, it would have been the first Big 12 shutout for the Red Raiders since 2005.
Offensively, Henry Colombi drove the bus with an efficient performance that led to the comfortable win by Texas Tech. Erik Ezukanma was worked into the game plan better than a week ago, with the All-Big 12 receiver catching and running balls for big plays.
The Red Raiders fans also got a solid look at Donovan Smith, who got his first extended action as a Texas Tech quarterback, earning a rushing touchdown and leading a field goal drive on his first full drive of the season. Jonathan Garibay knocked in a 48-yard field goal to finish the drive with points.
Texas Tech was working with a limited roster due to injuries and was still able to assert their will on the lowly Jayhawks. Now the question is: can this Texas Tech team get their first back-to-back Big 12 wins in the Matt Wells Era when the Kansas State Wildcats come to Lubbock next weekend?
The Recent History of Under Armour and Texas Tech's Throwbacks
The Red Raiders have been wearing Under Armour throwback uniforms since 2014 when they debuted against Arkansas. The Red Raiders are 4-5 in the throwbacks with various combinations used in the past eight seasons.
30 Beautiful Shots of Danny Amendola's Austin, TX Home
Danny Amendola has since renovated this space, but here's what it looked like when he first purchased the home.