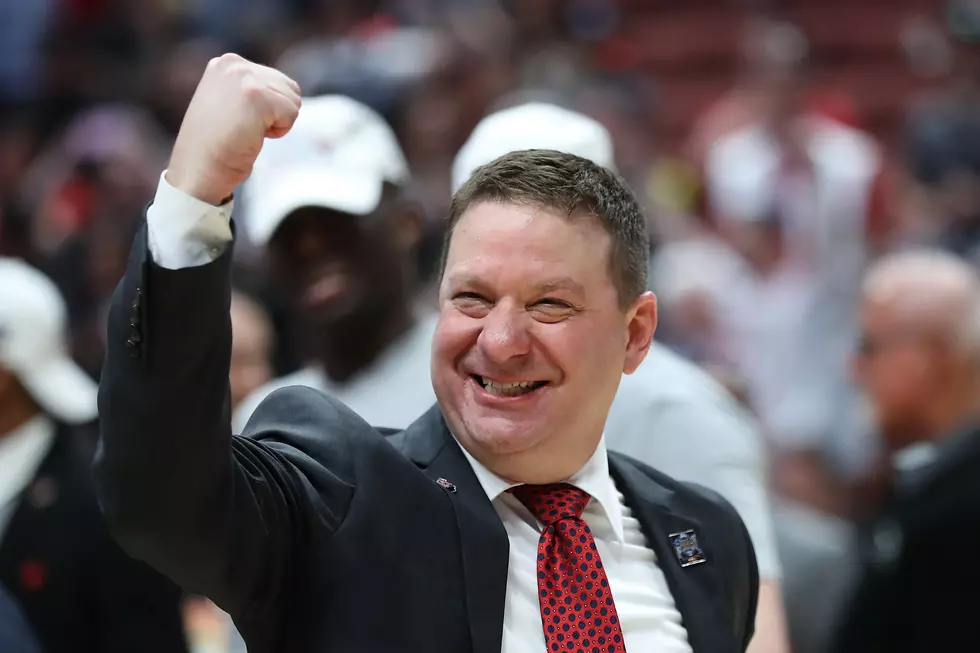 Texas Tech Basketball Gets Several Bits of Good News
Getty Images
We'll start off the news with the broadest news that involves the entire college basketball world.
The NCAA announced earlier this week that the NCAA basketball season would start on November 25th. The report was confirmed by college basketball reporting guru Jon Rothstein, who will make several appearances in this article.
The NCAA announced that teams can participate in a maximum of 25 regular-season games. Teams can also schedule a two-game multi-team event which are being planned to take place in bubbles across the country in places like Orlando and Las Vegas. If you schedule a three-game multi-team event, you can only schedule 24 regular-season games.
According to the NCAA guidelines, the Red Raider basketball team can begin officially practice on October 14th, though limited on-court workouts can begin on September 21st.
Along with the start date of the 2020-21 season, Rothstein also said the Big 12/SEC Challenge is still on track to take place in January. He also reported this week that the Big 12 is exploring the possibility of beginning conference play in December rather than the normal January start for conference play.
My assumption is that the decision is to allow teams to find more opportunities to schedule other quality teams with the smaller window available to schedule games this season. It also allows for more leeway for conference games to be played if there is a postponement for COVID-19-related reasons.
Finally, the most specific bit of news to Texas Tech that was reported this week: junior guard Jamarious Burton has been cleared by NCAA waiver to be immediately eligible to play this season for the Red Raiders.
Here's another Jon Rothstein tweet for good measure:
Texas Tech confirmed the waiver, but said that Burton will now make the decision on whether he uses the waiver to play immediately or utilizes a redshirt season. His plan originally was to use this season as a redshirt season to get stronger physically, then play for Chris Beard next season.
Burton signed with Texas Tech after playing the last two seasons with Wichita State. He averaged 10.3 points per game and led the Shockers with 102 assists, including a career-high 11 assists against Oklahoma State. He's played in 67 games through two seasons, including starting 28 as a freshman where he contributed a set a WSU freshman record with 126 assists and averaged 6.0 points per game.
The Red Raiders won't need a waiver for graduate transfer Marcus Santos-Silva to play, but Coach Beard and the program are still awaiting word on Georgetown transfer Mac McClung.
Here are your 2020-21 Texas Tech Red Raiders:
Chris Beard's 8 Biggest Wins in the United Supermarkets Arena
The 8 Best Wins in the United Spirit Arena During the Chris Beard Era