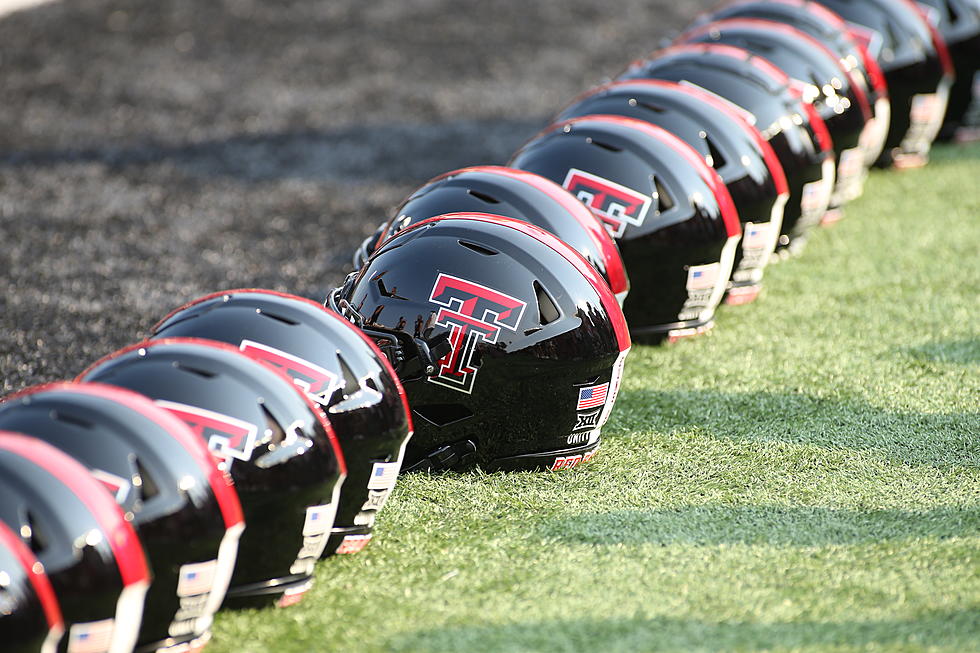 Texas Tech Awards Special Jersey Number of 2022 Season
Paul Roberts for KKAM.com
At LSU, the biggest playmaker gets number 7. At Baylor, the single-digit numbers are reserved for the best players on the team. Now, at Texas Tech, number 3 is a special jersey.
Kobee Minor came into the offseason and retained the uniform number after proving himself to the new coaching staff. The number 3 represents the Take 3 defense. It's also meant to signify "The Brand" at Texas Tech, which is the toughest, hardest working, most competitive team in the country. Number three is the toughest, hardest working, most competitive player on the roster.
The number three also represents the legacy of the late Luke Siegel, who passed in August 2021 after a lengthy battle with a traumatic brain injury. Three was Luke's favorite number.
"Talk about someone who has taken his game to a new level, that's Kobee Minor," Head Coach Joey McGuire said on texastech.com. "We were very honest with Kobee this summer and said 'you're going to have to fight to keep that number' and that's what he did. That type of fight defined Luke Siegel, so, in a way, it's almost perfect that Kobee honors his memory this season. I'm very proud of Kobee and what he's done to make this team better."
Minor is not a starter this season, but proved across spring and summer practices that he was worthy of the uniform. Minor will be a big part of the special teams units and is a backup at the cornerback spots.
Not only will this be special for Minor, but it also bring awareness to Team Luke Hope for Minds and their fight to spread awareness and funds for other kids who've experienced traumatic brain injuries.
Texas Tech Will Go 5-7 if the FPI is Correct
The ESPN FPI, or the Football Power Index, is a mathematical formula like they have in any other league. It claims to, "measure a team's true strength on net points scale; expected point margin vs average opponent on a neutral field." according to ESPN. The projected results are based on 20,000 simulations of the rest of the season using the FPI as a model. The preseason projections are incomplete because a large piece of the puzzle is results that have already happened, impacting the remaining schedule. So, based on half the puzzle, Texas Tech is projected to get wins in five of their games. These projections change daily once the season starts, but it's good to get a baseline on what is analytically expected of you heading into the season.
Texas Tech Football Media Day 2022
Joey McGuire's first media day.
63 Photos of Cactus just because.