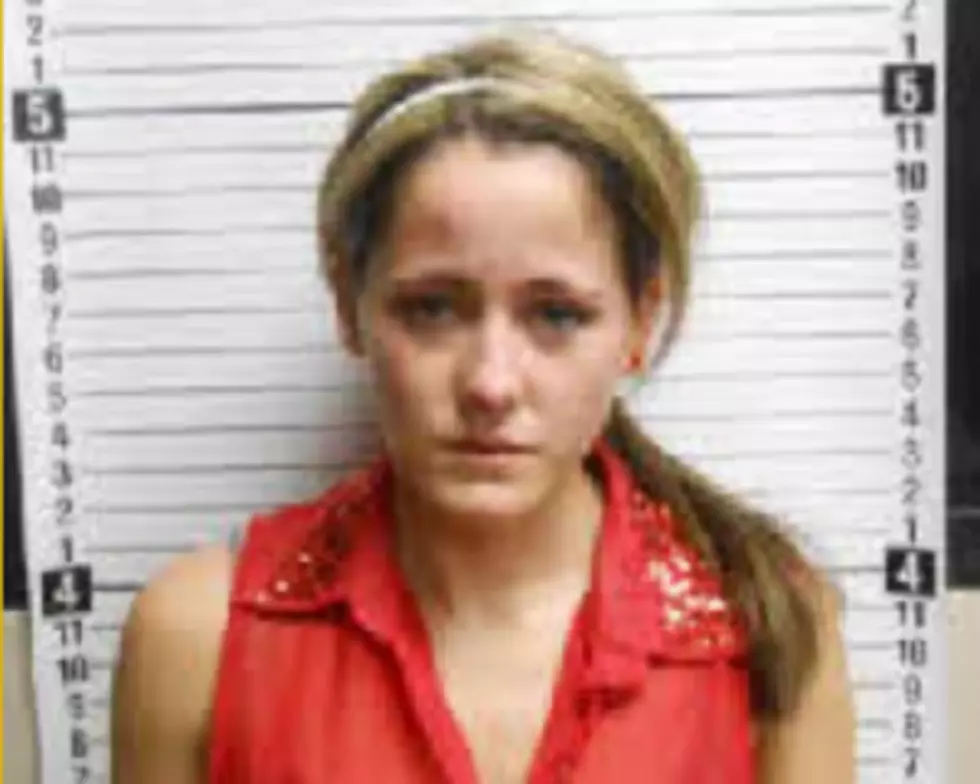 "Teen Mom 2″ Jenelle Evans is Back Behind Bars for Assault and Heroin Possession! [VIDEO]
Brunswick County
Well it seems that the drama continues for one of the "Teen Mom 2" stars Jenelle Evans. The MTV reality series regular was  arrested in North Carolina today yesterday for possession of heroin (more than a little for personal use) and is also accused of attacking her husband.
According to court documents obtained by TMZ, cops discovered 12 bindles of heroin in Jenelle's possession when they arrived to her home following an alleged domestic dispute with her husband, Courtland Rogers.
According to the docs, Evans was also found to be illegally in possession of Percocet (a prescription painkiller) as well as plastic wrapping paper and a glass smoking pipe, which is considered illegal drug paraphernalia.
As for the assault charge, cops say Evans struck Rogers with a piece of furniture during a domestic dispute. Oh yeah, Rogers was arrested too. Cops say he assaulted Jenelle by "hitting her on the neck and striking her with a closed fist on her head."
Cops say Rogers was also in possession of heroin with intent to manufacture, sell, distribute and drug paraphernalia. No more probation, those are major charges!
According to police, both Evans and Rogers denied possession of the heroin ... which is why they were both charged.At the time of her arrest, 21-year-old Evans was also served with a warrant for failing to pay child support.
Janelle has a history of legal problems, in the past she has tested positive for marijuana and opiates while on probation, she was also involved in an epic girl-on-girl brawl in 2011 and has posted nude pics of heself onthe web. Way to go Janelle. You just got my "worst mom of the century" award.
[TMZ]