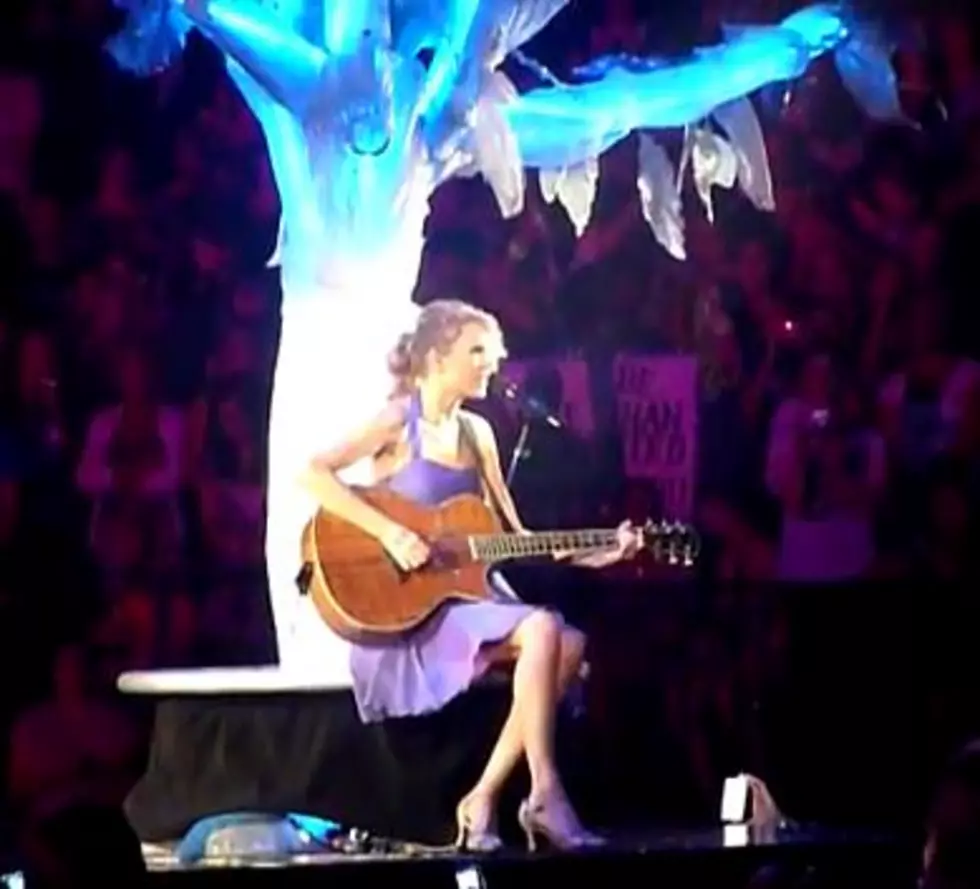 Taylor Swift Covers Fall Out Boy In Concert And Releases New Video For "Sparks Fly" [VIDEO]
YouTube
KISS FM welcomes Taylor Swift in concert Friday, October 14th. Those tickets are sold out but we still have a ton for you. And one of the reasons you really want to go, is that Taylor does a cover of a local artist at every stop on her tour. Tuesday she was in Chicago and decided to drop Fall Out Boy's "Sugar, We're Going Down." Check it out.
<object style="height: 390px; width: 640px"><param name="movie" value="http://www.youtube.com/v/49lp-65gL6M?version=3"><param name="allowFullScreen" value="true"><param name="allowScriptAccess" value="always"><embed src="http://www.youtube.com/v/49lp-65gL6M?version=3" type="application/x-shockwave-flash" allowfullscreen="true" allowScriptAccess="always" width="640" height="390"></object>
She also just released the video to her latest track, "Sparks Fly." It looks to be nothing but shots from her concerts but that's cool. It just gets me even more excited about the upcoming show. Watch that here.
<object style="height: 390px; width: 640px"><param name="movie" value="http://www.youtube.com/v/OYEVYsBEjK4?version=3"><param name="allowFullScreen" value="true"><param name="allowScriptAccess" value="always"><embed src="http://www.youtube.com/v/OYEVYsBEjK4?version=3" type="application/x-shockwave-flash" allowfullscreen="true" allowScriptAccess="always" width="640" height="390"></object>