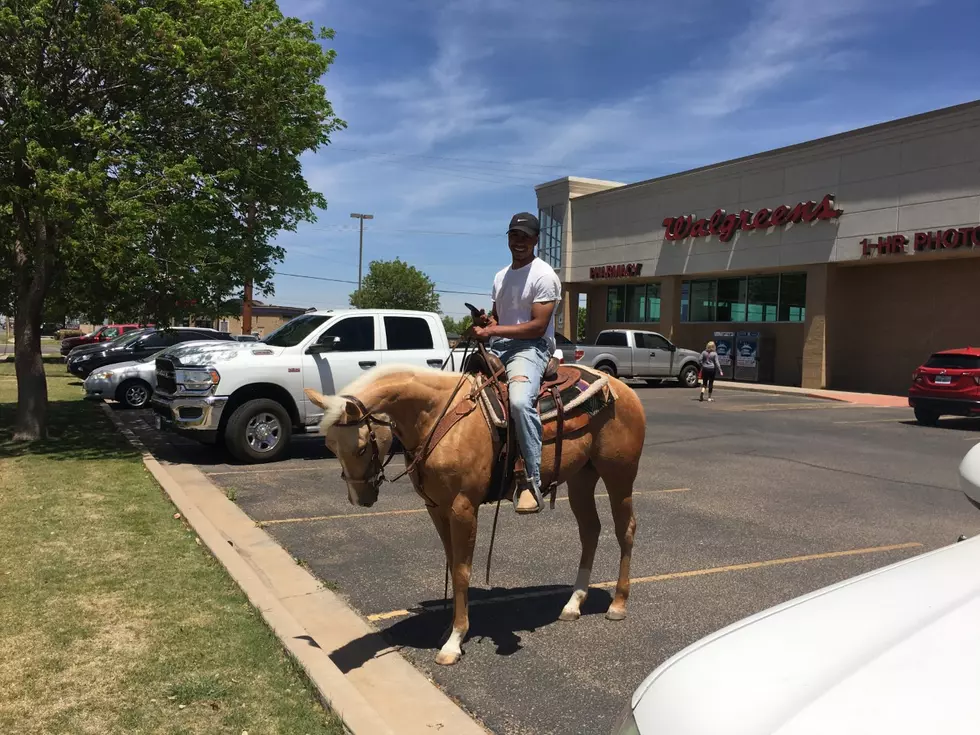 Surprise! A Lone Horse and Rider Out and About in Lubbock
Jan M., Townsquare Media Lubbock
Enter your number to get our free mobile app
We spotted this lone horse and rider out and about here in Lubbock, right at the busy intersection of 82nd and University in the Walgreen's parking lot. What a surprise!
He said his horse was named Princess, and they were just out for a ride. Apparently, this could be one way to beat the coronavirus quarantine blues.
Lubbock is great and full of surprises. You never know what you might spot out there, so pay attention, especially now. This horse and rider may be on to something, though. Some quality time with our horse, or other four-legged best friends, may be just what we need.
30 Actors Who Were Born in Texas