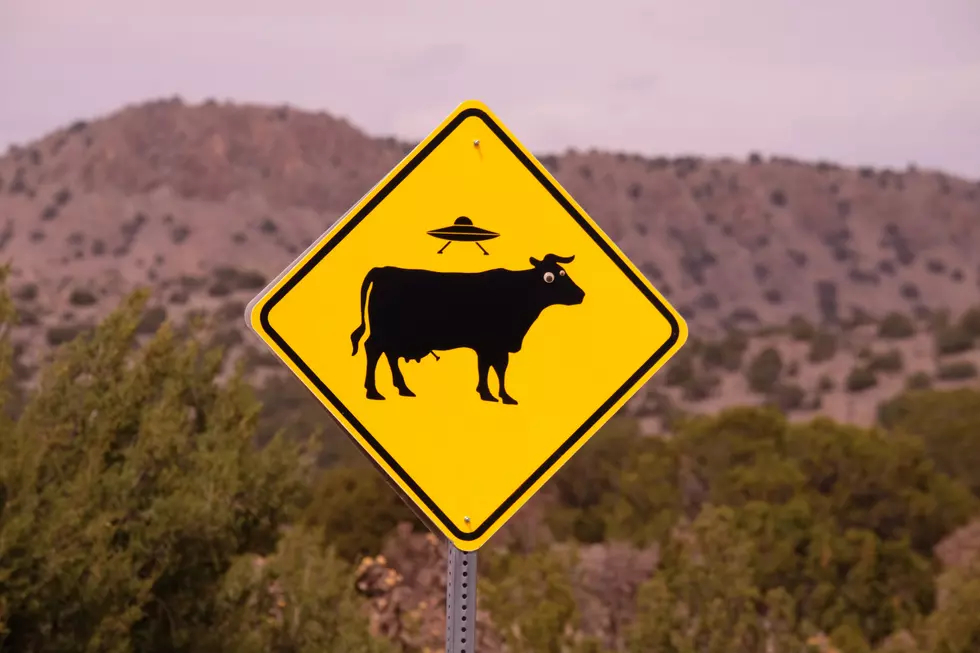 Strange Video: Trail of UFOs Spotted in Fort Worth, Texas Sky
Photo by Bruce Warrington on Unsplash
I don't know what to think of this video and I thought maybe you guys would like to take a gander at it, too.
TikToker @screwedupchick posted a shot of what appears to be some kind of trail of UFOs flying across the sky in Fort Worth on September 19th, 2022.
The video is pretty quick and the quality isn't great. That always seems to be the case when you're looking at something unexplainable, doesn't it? Ha. Big Foot pictures are always blurry, alien spaceships always look like fuzzy frisbees. That's always how it seems to go.
Oh well, I'll still play the "WTF is that?" game. Check out the video below:
What do you think about it? The National UFO Reporting Center actually names Texas as one of the top 10 places for UFO spotting. As of June, we ranked number 4 with 3,484 reports of unidentified flying objects. Spooky.
The number one state to report UFO sightings is California, with over 10,000.
I'm pretty skeptical about them most of the time, but I have to admit, it would be pretty cool if a couple of ETs came down to visit us. If they ever do, we don't act like total jerk bags. I can only imagine what would actually happen. It would be pretty chaotic.
Have you ever seen something in the sky you couldn't explain? Have a video? Submit it to us on our our Facebook page so that we can check it out. We'd love to feature some local UFO stories. If you have one, tell me about it.
Approximately 40K Will Buy You A Boarded Up Piece Of Junk House In Lubbock
9 Weird Lubbock Roommate Stories That Will Make Yours Seem Totally Normal
Texas' Top Beauty Brands: Standbys & Up-and-Comers
From brands you've known your whole life to popular up-and-coming beauty powerhouses, these are beauty brands that were developed in and/or headquartered right here in Texas.