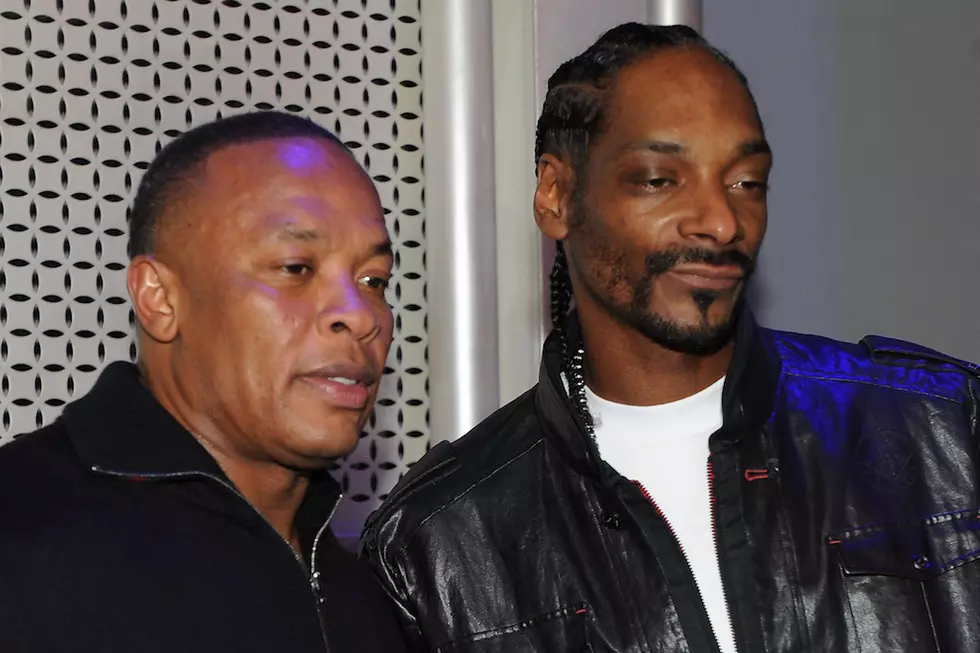 Snoop Dogg, Dr. Dre and Suge Knight Sued Over 'Doggystyle' Track 'Ain't No Fun'
Michael Buckner, Getty Images
Rap veterans Snoop Dogg, Dr. Dre, Warren G and Kurupt, as well as former Death Row Records head Suge Knight and the late Nate Dogg, are part of a lawsuit involving the classic Snoop track "Ain't No Fun (If The Homies Can't Have None), from his multiplatinum 1993 album Doggy Style.
According to TMZ, two "unknown" Los Angeles rappers claimed they penned the hook to "Ain't No Fun" for their 1991 album and played it for Snoop, Dre, Suge and Kurupt. The duo alleges that a deal was in place where if they turned over their version of "Ain't No Fun" they would get a recording contract. They say none of that materialized for them.
What makes this story perplexing is that TMZ didn't bother to name the two rappers who filed the lawsuit in the first place. What's up with that?
We are also wondering why did it take the rappers 20 years to file a lawsuit against Snoop, Dre and the others?
So there are so many more questions than answers with this TMZ story. But we digress. According to the lawsuit, the two men are seeking lost profits (back royalties?) for their 20-year inconvenience.
Attorneys for Snoop, Dre, Suge, Nate, Warren and Kurupt had no comment on the matter.
Listen to Snoop Dogg's "Ain't No Fun" Feat. Nate Dogg, Warren G & Kurupt