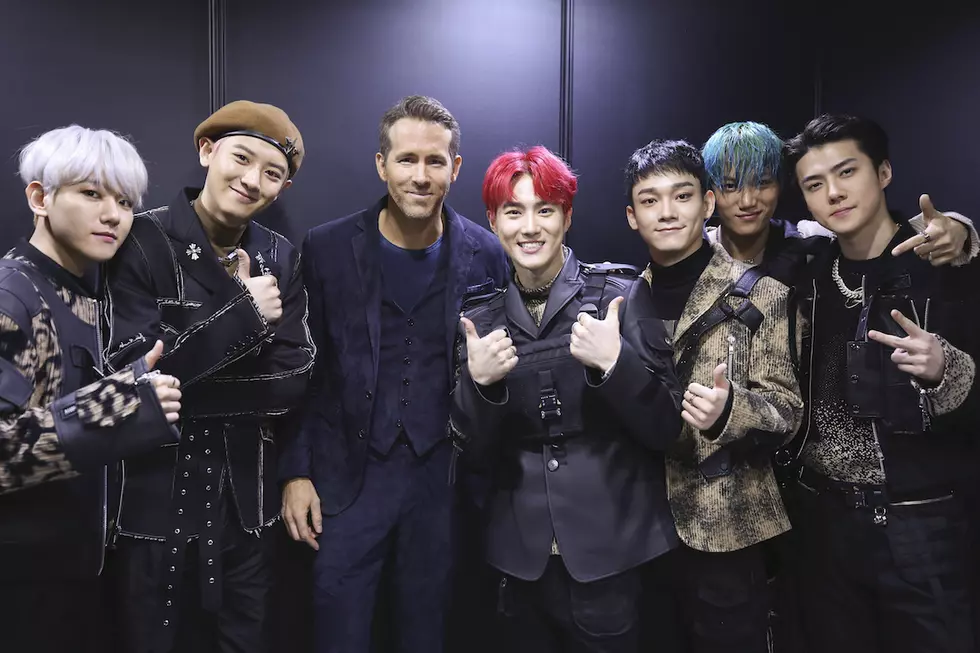 Ryan Reynolds Says He's 'In the Band' After Excitedly Meeting K-Pop Group EXO
Jean Chung, Getty Images for Netflix
You learn something new every day, and today we learned that Ryan Reynolds is a K-Pop fan. On Monday (December 2), the actor visited Seoul, South Korea to attend the world premiere of his new Netflix movie, 6 Underground. Suho, Baekhyun, Chen, Chanyeol, Kai and Sehun, six of the nine members that comprise K-Pop group EXO, were also in attendance and posed for a photo opp with the funny man. Reynolds shared a couple photos on Instagram with a very on brand caption.
"I'm in the band," he wrote. "No, for serious. The security guard who tasered me was part of a carefully choreographed sequence me and the guys have been working on from our basement studio in my imagination. @weareone.exo 🇰🇷🇰🇷🇰🇷"
Sehun also shared photos with Reynolds and his co-stars Melanie Laurent and Adria Arjona.
Though happy to take pictures with Reynolds and other 6 Underground cast members, the real reason EXO attended the event was to treat attendees to a performance of their latest single, "Obsession." The song is featured on the group's latest album of the same name, which was released on November 27.
K-pop Idols Who Went Solo From Their Groups