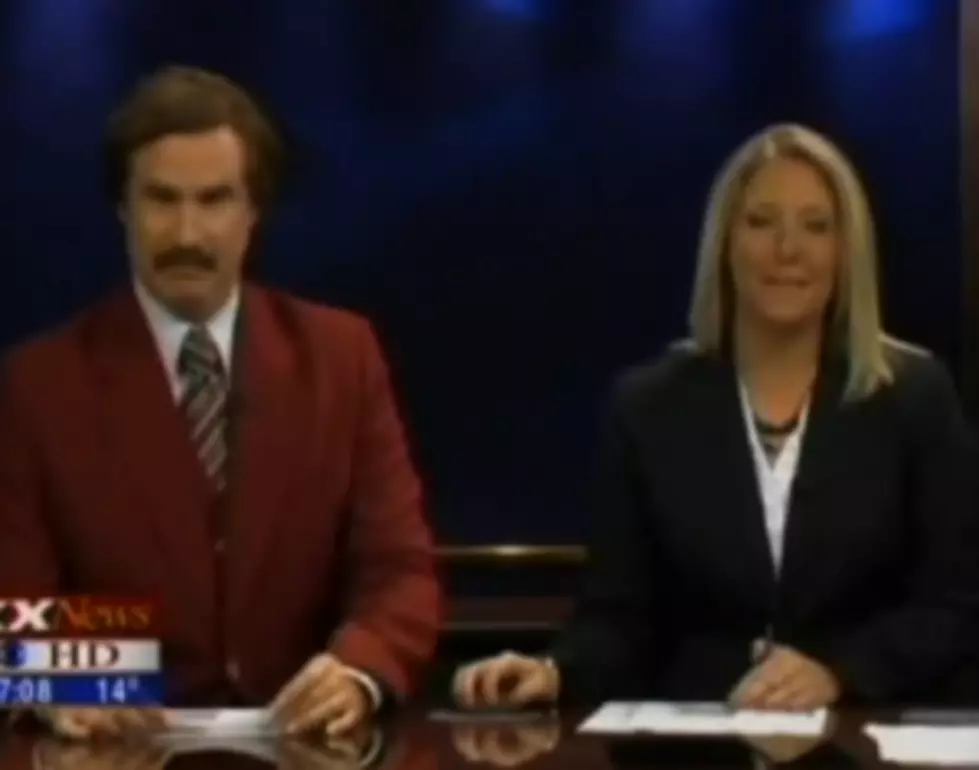 'Ron Burgundy' Co-Anchors Newscast in Bismarck North Dakota [VIDEO]
YouTube
"Anchorman 2' is on it's way to theaters and the anticipation is killing me! never has there been a more anticipated sequel in the past few years. The entire original cast and crew are back and with Will Ferrell at the wheel the laughs are guaranteed.
News watchers in Bismarck, N.D., got a shock whenever the one and only Ron Burgundy read them their news. Will Ferrell broke out the infamous "Anchorman" role for KXMB's Saturday night news.
Ferrell read stories and found a way to tease the "real" news team. He also had a surprise for anchor Amber Schatz's  while she read a story. Even the sports were up for grabs as Ron commented "I've never seen fighting in a hockey match before. That was fascinating."