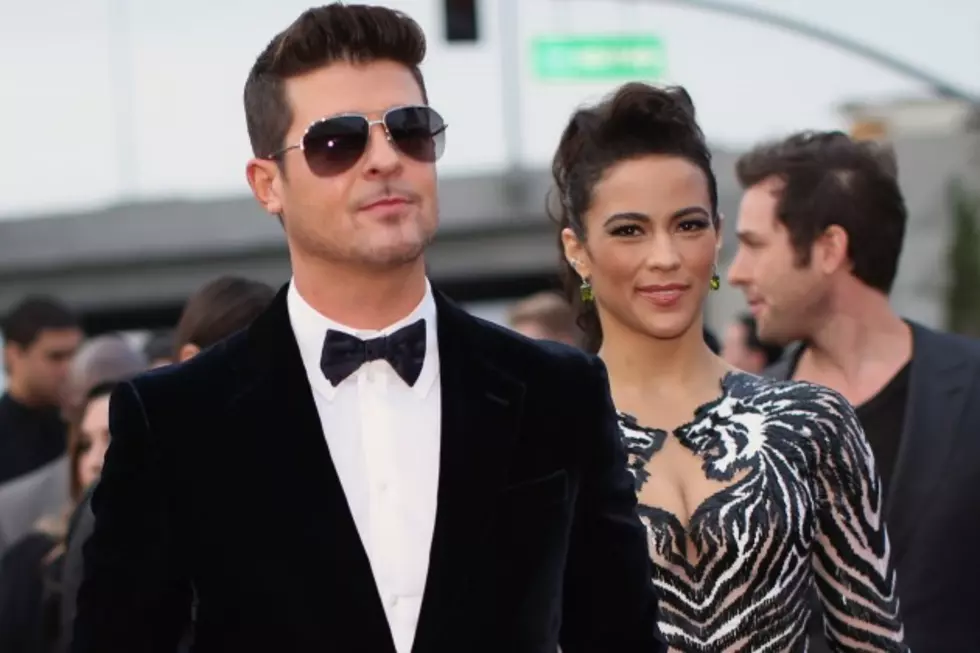 Robin Thicke and Paula Patton Separate
Christopher Polk/Getty Images
One of entertainment's hottest couples has decided to put an end to their relationship. Amid rumors of infidelity, singer Robin Thicke and his wife, actress Paula Patton, are calling it quits after eight years of marriage.
The couple announced the surprising news in a statement today (Feb. 24). "We will always love each other and be best friends, however, we have mutually decided to separate at this time," the singer and the actress told PEOPLE in an exclusive statement.
The lovey dovey pair were teenage sweethearts and first met when the 'Blurred Lines' singer was 14. They married in 2005, and welcomed their son, Julian Fuego, in April 2010. Robin has gushed about his love for Paula over the years, even stating that she's inspired many of his songs. "The spice is not our problem. We're overspiced. We could probably take a few spices off the shelf," he dished to Elle about his steamy romance with Patton last year.
He did however, say that their public careers often lead to issues within the relationship. "We both have unpredictable careers. We work in sensitive fields where people are talking about your height, your weight, your skin color, your talent, your Twitter followers," Thicke stated. "A lot of times, a fight is because you didn't like the way the other person responded. You didn't have time to help them properly. There are so many little things you can fight about when you're in love."
Last year, the crooner was accused of cheating after a photo of him groping a female fan circulated online. Patton dismissed the incident, stating she was at the same party. Earlier this year, more rumors of Thicke's infidelity spread when he was seen getting hot and heavy with a young girl on a Paris dance floor.