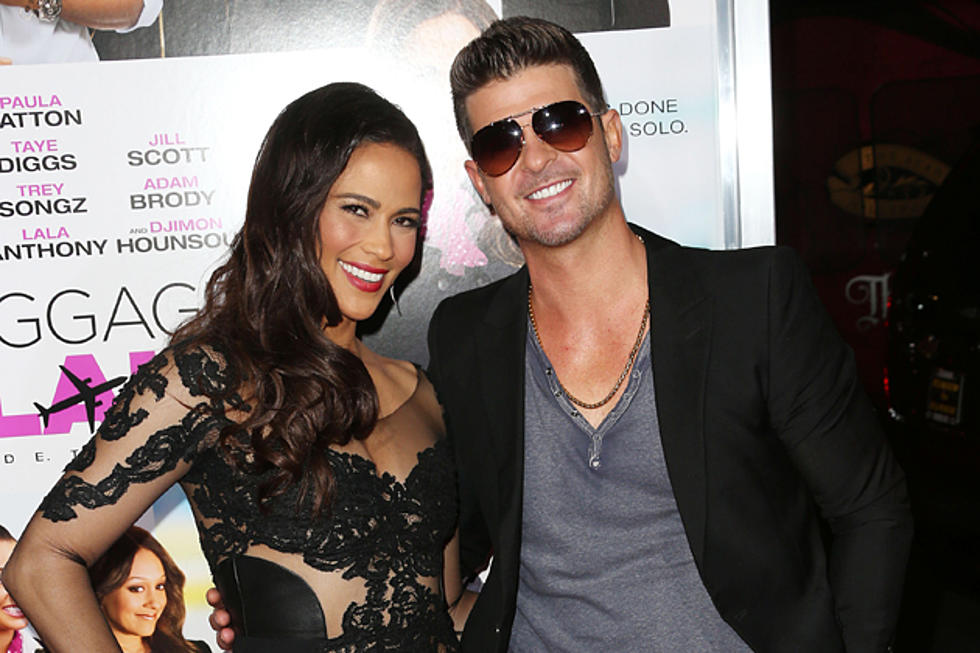 Robin Thicke and Paula Patton Close to Reconciling?
Frederick M. Brown, Getty Images
From breakups to makeups? After announcing their separation just weeks ago, it looks like Robin Thicke and Paula Patton may be back together.
According to TMZ, the actress may be ready to take her man back. Sources tell the site that Robin's attempts at winning Paula back have been working and she's willing to give him another chance. Initially, Paula wanted a divorce but phone conversations between the two and the 'Blurred Lines' crooner being a good dad to son Julian have supposedly nudged her towards giving the marriage another chance. Interestingly, his public displays of affection for Paula during his concerts have not been a factor in her change of heart.
"I'm trying to get my girl back," he said to a crowd in late February, while wearing his wedding ring onstage.
"She told me the truth. You should tell them that you're trying to get me back," Robin explained to the crowd in footage obtained by TMZ. "She's a good woman. It's hard to say in front of everybody."
Thicke then dedicated 'Lost Without You' to his estranged wife.