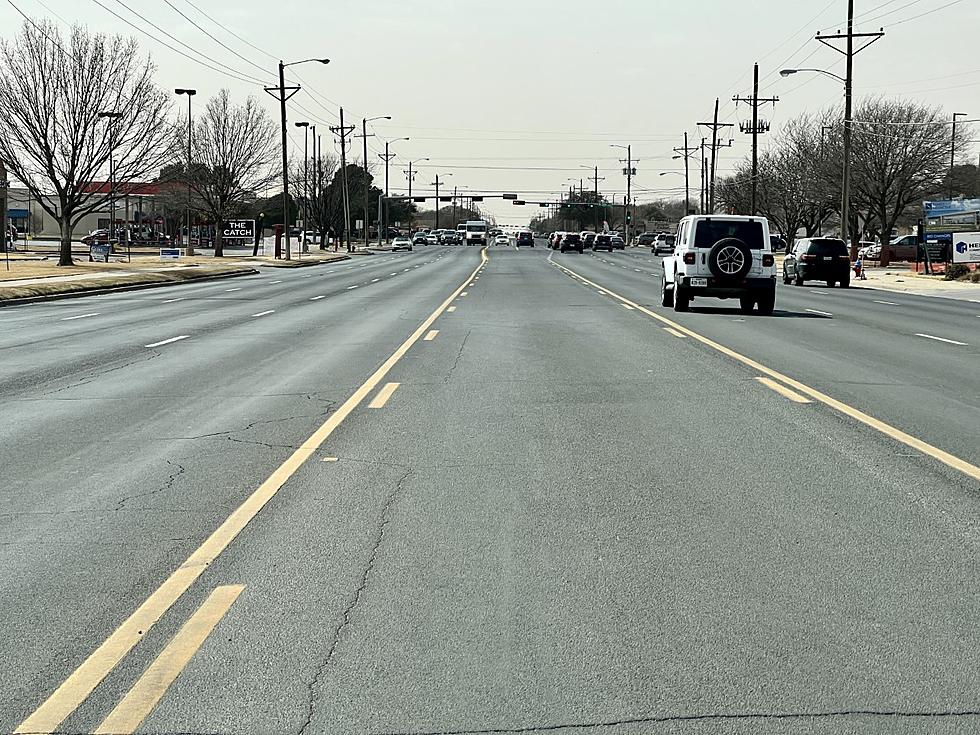 Problems Lubbock Drivers Have: Center Turn Lanes
Chad Hasty, KFYO.com
If you've lived in Lubbock long enough, you've probably heard the line before, "Lubbock drivers are the worst." I've heard that sentence from locals, visitors, newcomers to Lubbock and those who've lived in Lubbock for decades. Whether Lubbock drivers really are the worst or not, we all know that there are problem areas that Lubbock drivers have throughout the Hub City.
One problem that many drivers seem to have in Lubbock is how to handle the center turn lane. You know the lanes I'm talking about. They're the lanes marked by solid yellow lines on the outside and inner broken lines. Many in Lubbock have confused these lanes with HOV lanes, protected speed up lanes or eventual turn lanes.
One problem that we see in front of our radio station studios at 82nd and Quaker is that some people traveling east on 82nd Street who want to turn into the Starbucks parking lot begin driving into the center turn lane at around Raleigh Avenue while traveling at about 50 mph. At times, that lane can get backed up from so many people attempting to turn into the Starbucks parking lot that those who want to turn north on Quaker may have no idea that those lanes are empty are.
I've also seen people drive in the center turn lane and just keep going, whether it's used to build up speed then merge into traffic or to travel for as long as the driver wants to go. I've seen both. I've even seen the lane used as a way to pass other vehicles that were going fast.
We've all seen those who abuse the center turn lane and use it for reasons other than turning. Sometimes they result in accidents. Sometimes they result in just a close call. Either way, center turn lanes are a problem area for many Lubbock drivers.
53 Lubbock-Area Food Trucks You Need to Try
Here's a list of all the food trucks in alphabetical order so it is easy for you to find here in Lubbock. Support local!
The 25 Best Suburbs in Texas to Raise a Family
These are the 25 best suburbs to raise a family in Texas ranked by
Niche.com
.
The 10 Safest Towns in Texas
These are the 10 safest towns in Texas based on violent crime and property crime rates via
Neighborhood Scout
.