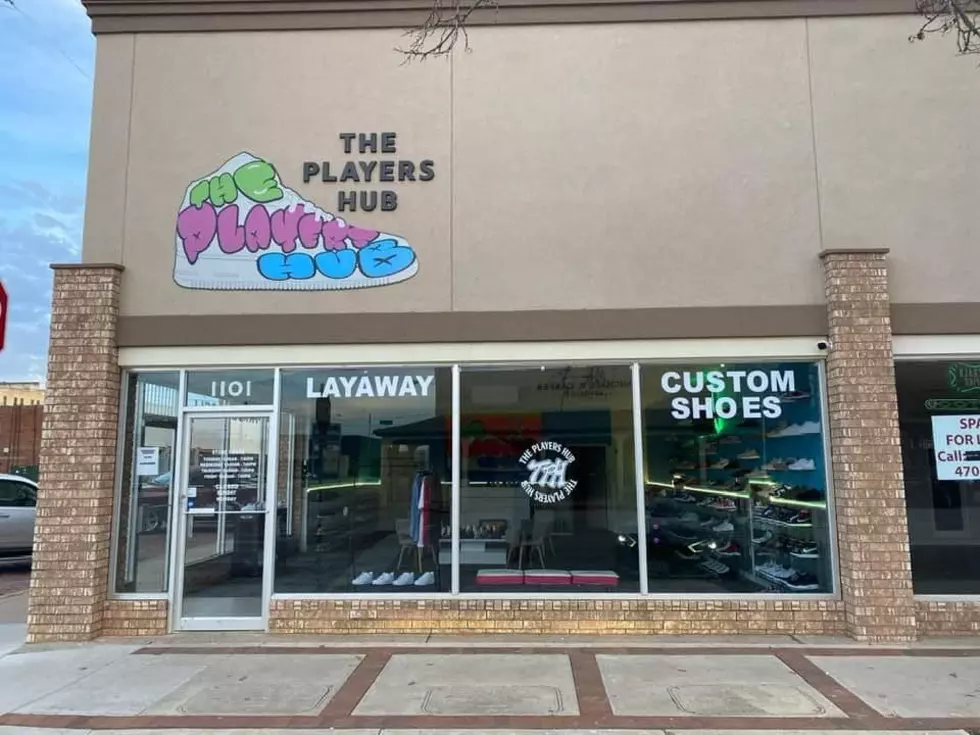 Players in Lubbock Have a New Place to Get Their 'Kicks'
The Players Hub via Facebook
Admit it, you read that headline all sorts of different, didn't you?
Depending on when you read this, The Players Hub will either be about to open, or will have already held their grand opening at 1101 Main Street in Lubbock. According to Lubbock In the Loop and The Players Hub Facebook page, they're scheduled to open their doors at 10 a.m. on Saturday, January 30th, 2021
As Mars Blackmon once so eloquently stated: "It's gotta be the shoes!" Checking out their website, if you're looking for a pair of Jordans, this looks like it could be your place.
If you're worried about social distancing, it's nothing you need to sweat, as all staff and customers will be masked up, and they're making sure that proper COVID-19 protocols are enforced.
Owners Robert and Crystal Cervantes are getting a lot of love online, as evidenced by these comments at Lubbock In the Loop:
The store is owned by Robert and Crystal Cervantes who are native to Lubbock and have the desire to make their mark on the revamp of downtown!
Admittedly, Downtown Lubbock has not exactly seen the type of growth that areas to the west and south have seen, and it would be great to see a hip, cool local business thrive and be a part of the revitalization efforts.
If you're looking to grab a slick pair of kicks or if you have a sought after pair of shoes that you want to see about trading, The Players Hub may be the spot for you downtown.
Check them out at 1101 Main Street in Downtown Lubbock.
Enter your number to get our free mobile app
CHECK IT OUT: See the 100 most popular brands in America