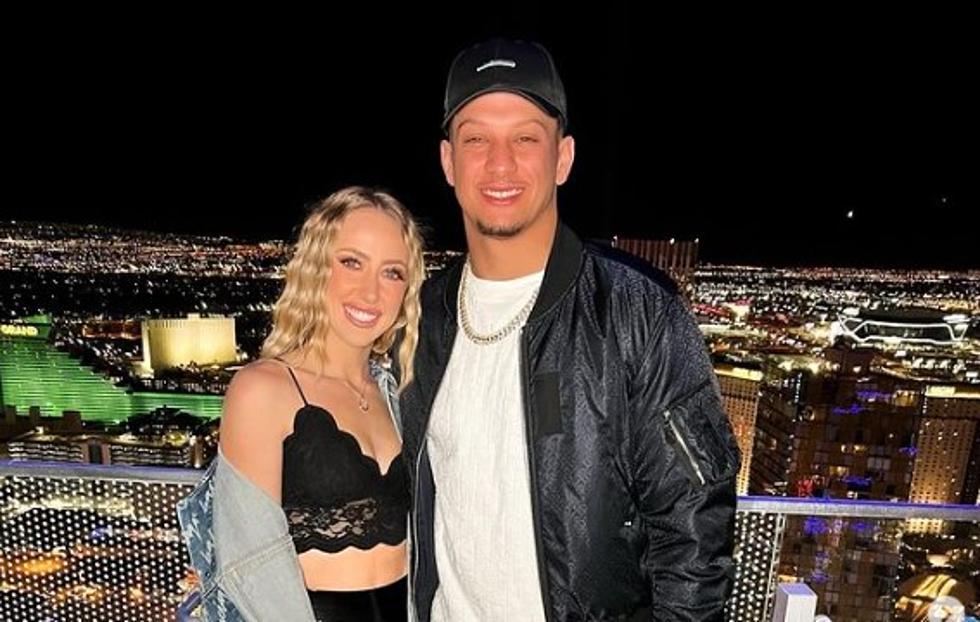 Patrick Mahomes Defends Fiancée After Internet Trolls Go Too Far
@brittanylynne via Instagram
Even though the 2021-22 football season is over and Patrick Mahomes and his family are enjoying their downtime, the internet hate is still alive and well.
Mahomes' family might be the most hated people in the NFL and for no good reason. That hate was seen on Twitter when Mahomes and his fiancée, Brittany Matthews, made an appearance at the Texas Tech-Baylor basketball game in Lubbock on February 16th, 2022.
Mahomes and Matthews were welcomed into the stadium by screaming fans as they made their way to their courtside seats. While Texas Tech fans adore the couple, there are plenty of other people out there that don't share the same admiration. In fact, there are people who went out of their way to make fun of the couple for simply supporting Mahomes' alma mater.
Some trolls are fixating on a certain clip of the couple chatting that made it onto TV. In the video, you can see Mahomes say something to Matthews before turning his attention back to what's happening on the court. Matthews then turns to the people sitting next to her and says something before making a silly face.
To me, it just looks like a normal interaction with nothing wrong, but internet trolls take it to the extreme.
People are claiming that they can read their lips and are sharing what they think their conversation is about. The most popular claim is that Mahomes was telling Matthews that they have to wait to take photos and Matthews says, "Patrick told me no to taking a picture of us" before making a silly face.
What I think she said, and others are seeing the same thing when trying to read her lips, is, "Patrick told me no resting bitch face." That lines up with her lips much better and makes sense as to why she made a goofy smile after saying it.
Either way, it doesn't matter what they are saying. Yes, they're in a public place, but that doesn't mean we have to know everything they're talking about. That's the exact reason he might have been concerned about her having a "resting bitch face" -- because people will take photos of her possibly looking upset and then blow it out of proportion online.
People also continue to make comments and jokes about Matthews just being with Mahomes for his money and riding on his celebrity status. I think something everyone forgets is the fact that they've been together since high school. It's not like she knew he was going to be an NFL superstar when they were just teenagers crushing on each other.
Thankfully, they don't seem to let it get to them. Mahomes even tweeted after the recent hate letting people know he sees what they are saying, and sharing his support for his partner. Matthews responded to his tweet showing her love for him.
It really is sad how much hate they get, and I think all of the trolls out there really need to get a life and get off the internet. We get it, you want to be them but you peaked in high school and now you're trying to make yourself feel better by hating those who are more successful than you are.
I've said it once and I'll say it again: grow up.
Patrick Mahomes: From East Texas To NFL Stardom
The 36 Best Action Shots From Every Patrick Mahomes Playoff Game