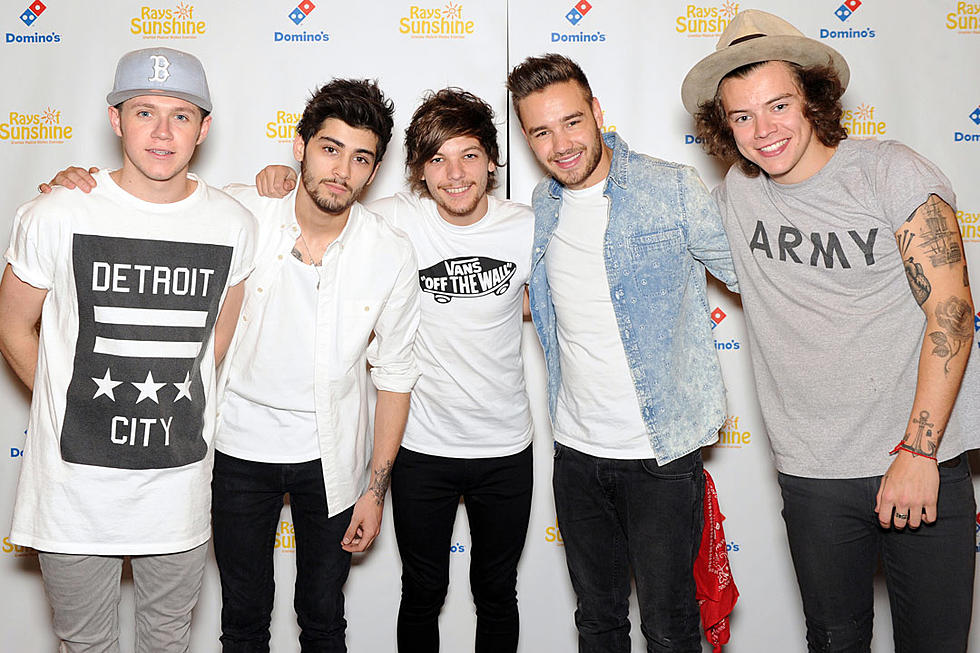 One Direction Members Just Made Major Boy Band History
Getty Images
Remember when boy bands would break up and devastate entire fan bases? And individual members would fade away into pop culture obscurity after failing to recapture the band's collective magic in solo form? And sometimes, one breakout member might rise to superstar status while the others wouldn't get even close? Consider the tragic post-group pop narrative ancient history.
Zayn led the pack with his collaboration with Taylor Swift, "I Don't Wanna Live Forever," off the Fifty Shades Darker soundtrack, which garnered 350 million streams and 1.4 million purchases to date. Niall Horan's "Slow Hands" had the second most sales, pushing 1 million purchases.
Meanwhile, Horan's hit single counted 214.5 million streams, a few million short of Liam Payne's "Strip That Down" featuring Quavo, which pulled 251.7 million streams. (In somewhat of a contrast to his impressive streaming data, Payne's solo debut pulled 805,000 sales.)
Harry Styles' classic rock-tinged "Sign of the Times" was another heavy hitter, pushing 594,000 sales and more than 182 million streams. Rounding out the One Direction crew (which is technically on a hiatus), Louis Tomlinson's Bebe Rexha and Digital Farm Animals collaboration, "Back to You," hit 122,400 sales and 109.2 million streams.
Horan's Flicker, Styles' eponymous album and Zayn's Mind of Mine (2016) each hit No. 1 on the Billboard 200 upon their release.
17 Can't-Miss Tours of 2018