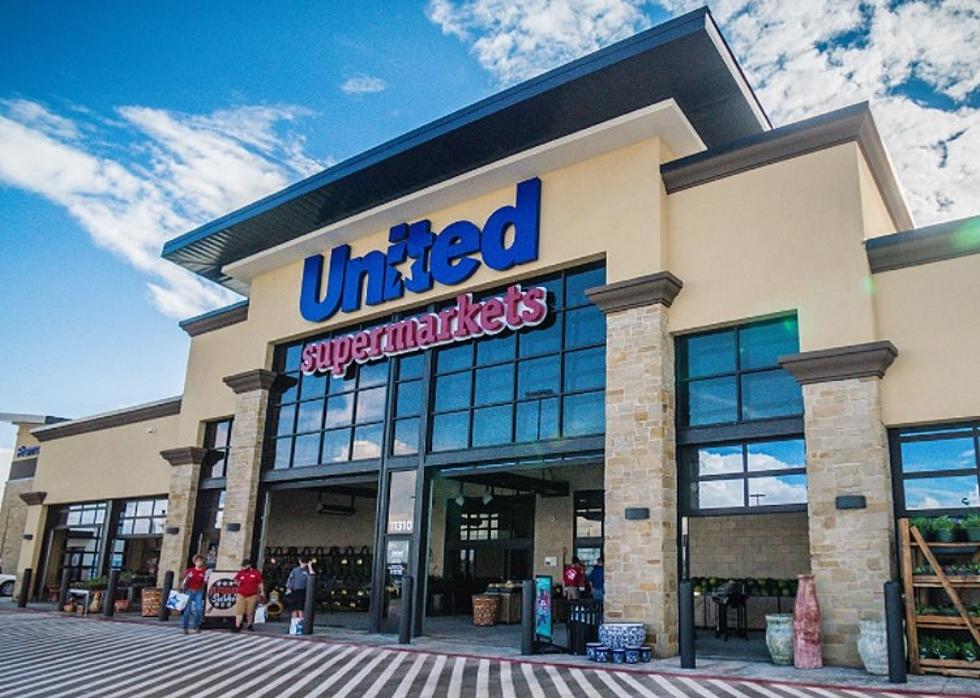 New United Store Allows Customers Free Groceries After Registers Go Down
United Supermarkets via Facebook
Anything can happen during an opening day, no matter how big, experienced and capable the company is. This is why restaurants and retail outlets tend to have "soft openings" for a week or two before their official grand opening. There's any number of kinks, hiccups or unforeseen issues that can pop up.
I went to the new United Supermarkets (114th & Slide) for the opening day around 4 p.m. and it was an absolute blast. As a Radio Person™, I had the privilege of helping to hand out a whopping 200 bags full of groceries, swag, coupons and gift cards. Giving away something people really want with no strings attached is a straight-up thrill. The smiles were infectious.
That giveaway went as planned, but United had an unexpected de facto giveaway earlier that day when their registers went down for 20 minutes. Some folks in line were allowed to leave with their groceries for free, according to KLBK.
You know that was a blessing for some and an exciting windfall for others. It's the type of story you hear about happening in other places, usually due to an emergency, but our United Family just had a hiccup and decided to roll with the punches in the most generous way.
If you haven't been to the newest store yet, I recommend checking it out. I'm a person who can get really anxious in a "bad" store. I can't stand narrow aisles, loud noises or harsh lighting. I could have browsed the newest United for hours. The open concept feels airy, relaxed and roomy. All the new features are incredibly cool, too: Evie Mae's BBQ's second location (and the only one in Lubbock proper), Chopsticks Noodle Bar, a Starbucks, Taphouse 16, Texas Take Out, etc. It's a really nice place.
If you were one of the lucky ones that got your groceries for free, I'm super happy for you.
13 Exciting Shows Coming to Lubbock's Buddy Holly Hall
Trey Culver at U.S. Olympic Track & Field Team Trials -- Day 10 -- June 27th, 2021