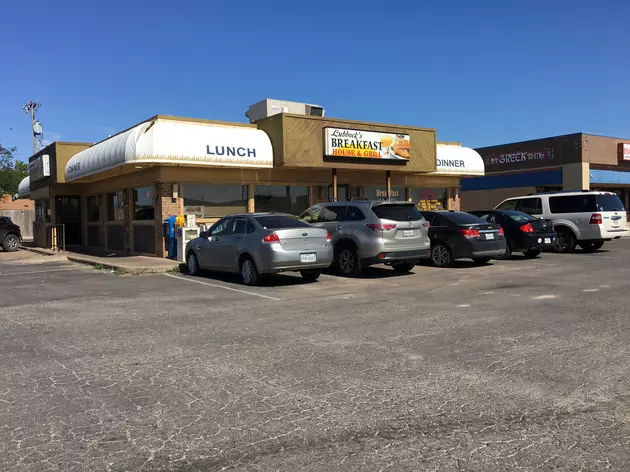 My First Lubbock's Breakfast House Experience
Lubbock Breakfast House (Photo: Jan M., Townsquare Media Lubbock)
Breakfast is absolutely one of my favorite meals. I love to make breakfast at home and I love to go out to a great breakfast place and explore new options. Ever since I moved here to Lubbock, everyone's been telling me Lubbock's Breakfast House is the place to go for breakfast. Since my daughter is visiting me and I'm working hard to impress her, I decided it was the perfect time for Lubbock's Breakfast House.
Wow, what a big menu! Where to begin? It was so creative. The staff was really friendly and took good care of us. We had hit one of the rare quiet times in the afternoon and had the opportunity to take our time with the menu.
From incredibly well-stuffed waffles to omelettes, french toast and amazing eggs benedict, the menu offered plenty of surprises that left us with a big decision: what to choose? A great problem to have when everything looks so good!
Well I finally decided on the meat lover's waffle, which comes with a couple of eggs and turned out to be a great choice. Somehow they managed to stuff that waffle with bacon, sausage, ham and cheese. It was soft, crispy and fantastic.
Something else that caught my eye was a french toast grilled ham and cheese. I have to go back for that next time. (I'm also inspired to try making it at home. I love whipping up french toast using cranberry walnut bread and adding vanilla, cinnamon and sugar to the egg coating. Mm-mm, I think I'm about ready to have breakfast for dinner!)
My daughter was completely happy with her eggs benedict topped with perfect avocado slices. The hollandaise sauce met with her approval as well -- not easy to do!
All in all, my first visit to Lubbock's Breakfast House was a great experience. Thanks so much to everyone who recommended this popular spot. I can see why it's the place to go!
MORE

Meet the New Lubbock Breakfast House

BONUS

17 Lubbock Restaurants Where Kids Can Eat Free