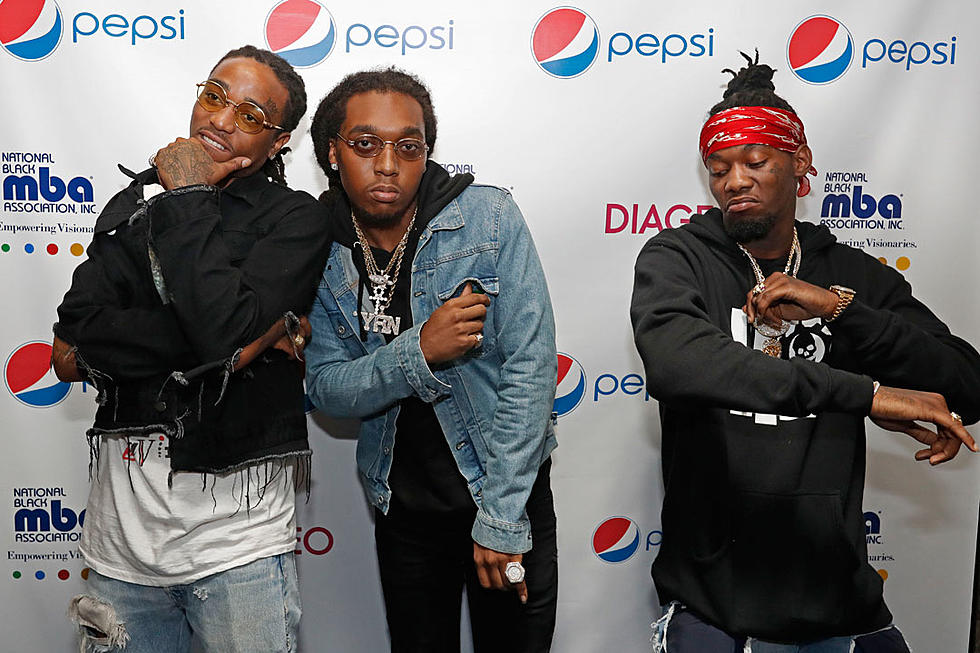 Migos' 'Bad and Boujee' Hits No. 1 After Donald Glover Golden Globes Shout-Out
Tyler Kaufman, Getty Images
Georgia hip-hop trio Migos already had much of America chanting "Raindrop, drop top" in the tail end of 2016, and now their "Bad and Boujee" featuring Lil Uzi Vert has hit No. 1 on the Billboard Hot 100. The meme-inspiring anthem was already on an upward swing on the charts (hitting No. 2 last week), but a Golden Globes acceptance speech thank-you from Atlanta creator and star Donald Glover on January 8 may have given it an extra push.
"And I really want to thank the Migos, not for being on the show, but for making 'Bad and Boujee,' like, that's the best song ever," Glover said to laughter while accepting his Best Performance by an Actor in a Television Series — Musical or Comedy win. Group members Quavo, Offset and Takeoff, who appeared on an episode of Atlanta as drug suppliers who conduct business out of an RV in the woods, thanked Glover on Twitter shortly afterward.
"Bad and Boujee," from Migos' upcoming Culture album, was released on October 28, 2016 and has spent eight weeks on the Billboard Hot 100. It was produced by Metro Boomin and G Koop. Watch the "Bad and Boujee" video featuring XXL Freshman Lil Uzi Vert below.
2017 Golden Globes: Backstage and Off Camera