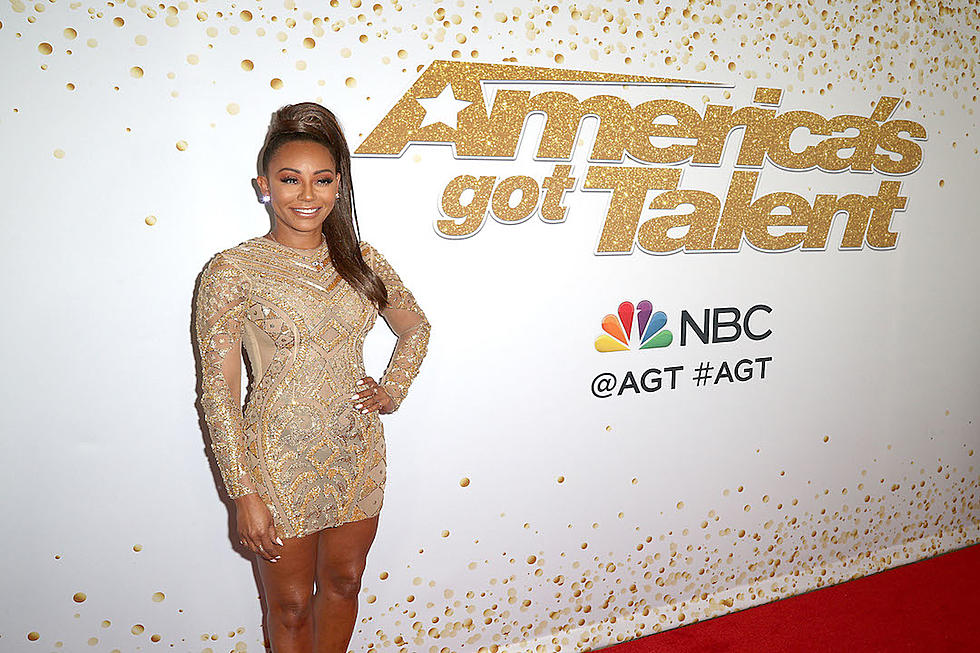 Mel B Recalls Attempting Suicide During Marriage in Heartbreaking New Memoir
Frederick M. Brown/Getty Images
Former Spice Girls member Mel B opened up about her 2014 suicide attempt in her new memoir, Brutally Honest.
In an excerpt from the book, published by The Sun, the 43-year-old singer recalled a time she "took nearly 200 aspirin pills" in the hopes of ending her life and, subsequently, her marriage to Stephen Belafonte. At the time, Mel was filming live shows for The X Factor in the United Kingdom.
The night of her suicide attempt, she had come home from dinner with Belafonte and was scheduled to take to the red carpet to do press ahead of the last weekend of that installment of the singing competition series.
"I'll be wearing a beautiful dress, my hair and make-up will be perfect. But if you want the absolute truth, I don't care about any of it. My life is a mess and I want out," she wrote.
In the published excerpt, Mel recounted sitting in the bathroom of a home she rented in London with the bottle of aspirin in-hand. She detailed popping the pills into her mouth one-by-one.
"As each pill goes into my mouth, I ask myself: 'Are you sure?' And I take another one. Ten, 20, 50, 100. 'Are you sure?'," she wrote. "One hundred and 20. 'Are you sure?' 150. 'Are you sure?'"
The '90's icon went on to reveal that although she'd accomplished so much and achieved such fame and glory, she was left feeling "battered" and "ugly".
"Behind the glitter of fam, I felt emotionally battered, estranged from my family. I felt ugly and detested by the very man who once promised to love and protect me, my husband and manager Stephen," Mel continued, alleging that after a decade together her now-estranged husband threatened to destroy her career and family with a series of sex tapes of them he'd filmed.
Mel said she wrote "frantic, disjointed noted" to her older daughter, Phoenix. Shortly after she swallowed her 200th pill, however, she realized suicide wasn't the answer.
"I knew I didn't want to go anywhere...Suicide was not the answer. I had to make my life count. I had to get to a hospital. I had to get those pills out of my stomach before anything happened," she wrote.
She escaped the bathroom by pushing against the jammed door, which left her with bruises later visible on The X Factor UK.
"I can still remember the fear, panic and absolute confusion in my head. Then everything started to go black and I collapsed to my knees. I could feel the life in me starting to drain away," Mel recalled.
She woke up in the hospital and was confronted by Phoenix, who demanded to know why she'd attempted suicide. Mel called this "the saddest moment of my life." After the being released from intensive care, where she was treated for damage to her liver and kidneys, the musician appeared on The X Factor UK with her bruises on display – a conscious choice on her part.
"I would stand proud in this stunning white dress, the marks of my agony all over me. I asked for my hair to be pulled right back from my face. I needed to be seen. I needed all those bruises to be seen," she wrote. "My message to the world and to my husband was going to be VERY CLEAR. I wanted people out there watching to be my witnesses. I took off my vast, square-cut diamond wedding ring. A ring I'd worn on The X Factor a few weeks before to show the world what a solid couple Stephen and I were."
Mel said in the book she felt like "Wonder Woman" after she delivered her statement on the show.
"I've sent my message to Stephen," she said. "There's no going back. I'm going to leave him, get a divorce. I'm going to be free."
The couple separated in December 2016 and Mel filed for divorce in March 2017. Their divorce battle waged on until December of that year.
Mel B's latest memoir, Brutally Honest, comes out Nov. 27. You can pre-order it now.
'90s + 2000s Bands Way Overdue for a Reunion