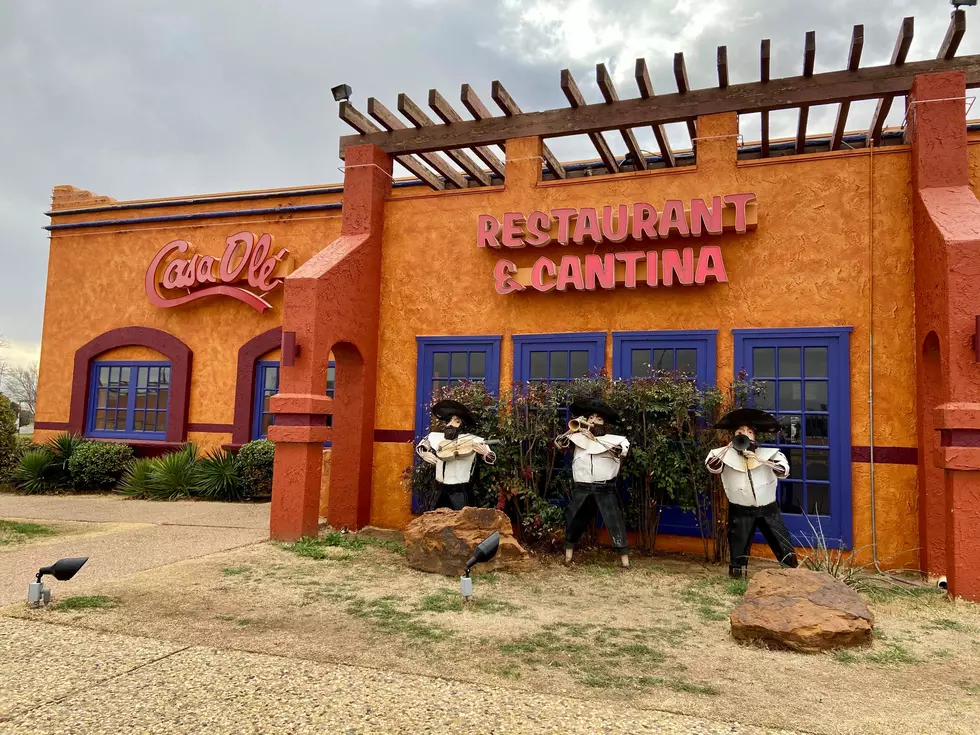 Lubbock's Location of Casa Ole Is Now Permanently Closed
Justin Massoud, Townsquare Media
Lubbock's location of Casa Ole (4413 S Loop 289) is permanently closed, as confirmed by their social media account.
And there's also a sign on their door:
As of right now, we do not know the exact reason for the closure. The website has yet to be updated to reflect Lubbock's loss of the restaurant. Casa Ole still has many restaurants throughout Texas and Louisiana, the closest one to us now being in Odessa.
I have the inability to ever forget a jingle, so... Casa Ole... Fresh Today... Everyday... Casa Ole! will be in my head on repeat for the rest of the day, if not the rest of the week.
While Lubbock has many Tex-Mex options, Casa Ole did offer its unique spin on many drinks and dishes. I'm unaware of any other place to get a frozen margarita flight or where else to get that signature creamy green salsa. The closest equivalent I've found is the Herdez Guacamole Salsa you can get at the grocery store, but it isn't quite the same. I'll likely be attempting a dupe recipe soon.
In all honesty, I personally haven't eaten at Casa Ole in at least five years, as my personal palate has shifted to more authentic Mexican food styles. When I do happen to crave Tex-Mex, I usually land on choices like locally-owned 50th Street Caboose (5027 50th Street) or The Plaza (5027 50th Street), which is an Amarillo original whose only other location is here in Lubbock.
Lubbock is full of worthy restaurants, but knowing that Casa Ole was many folks' favorites makes me bummed for its loss. I'll let y'all know if the dupe green salsa recipe works.
Thank you to my buddy Topher for the tip on this. 
10 Restaurants That Have Closed in Lubbock, Texas
30 Actors Who Were Born in Texas