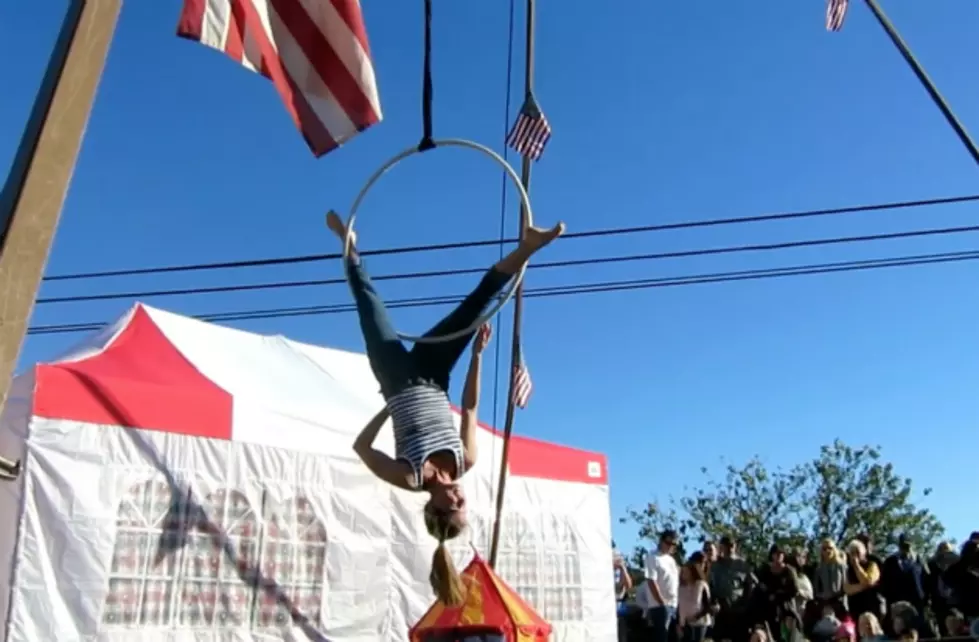 Lubbock's First-Ever Circus Dinner Show Happens July 18th
DeAnna Flygirl via YouTube
Enter your number to get our free mobile app
The Circus Dinner Show happens Saturday, July 18th from 5 - 7 p.m. at the Prima Vista Event Center (402 N. Inler Avenue), according to Lubbock in the Loop.
This is a unique opportunity to enjoy a delicious dinner, drinks and a high flying, acrobatic show that will amaze you.
Seating is limited, as social distancing precautions will be carefully followed to allow for a safe and exciting evening of entertainment, food and fun.
Here's what they share on their website:
A non-stop, high-flying show!
The Circus Dinner Show acrobats will be flying, flipping and tumbling off just about everything. Add to that the comedic entertainment and you have a great show that is fun for the entire family.
This tremendous night of entertainment is definitely something the whole family can enjoy.
General admission tickets for ages 13 and up are just $25. Tickets for children ages 5-12 are just $15 and children ages 4 and under are free.
An open beer and wine cash bar will also be available for this fun-filled circus event.
Their Cirque Adventure Pirate Show, featured in the video, below gives us a glimpse into some of the high-flying fun we can expect to see. Acrobats will fly through the air, twirl down ropes high above our heads, and effortlessly unravel through the sky, defying gravity with stunning ease.
Bold music sets the tone, and the tricks and turns build as these amazing acrobats dance in space, flipping and spinning, twirling and tumbling, soaring and posing with moves that keep everyone on the edge of their seat as 'oohs' and 'aahs' fill the air.
Get ready for an unforgettable night of astounding circus acrobatic magic at Lubbock's first-ever Circus Dinner Show.
10 Famous People Who Went to Texas Tech University