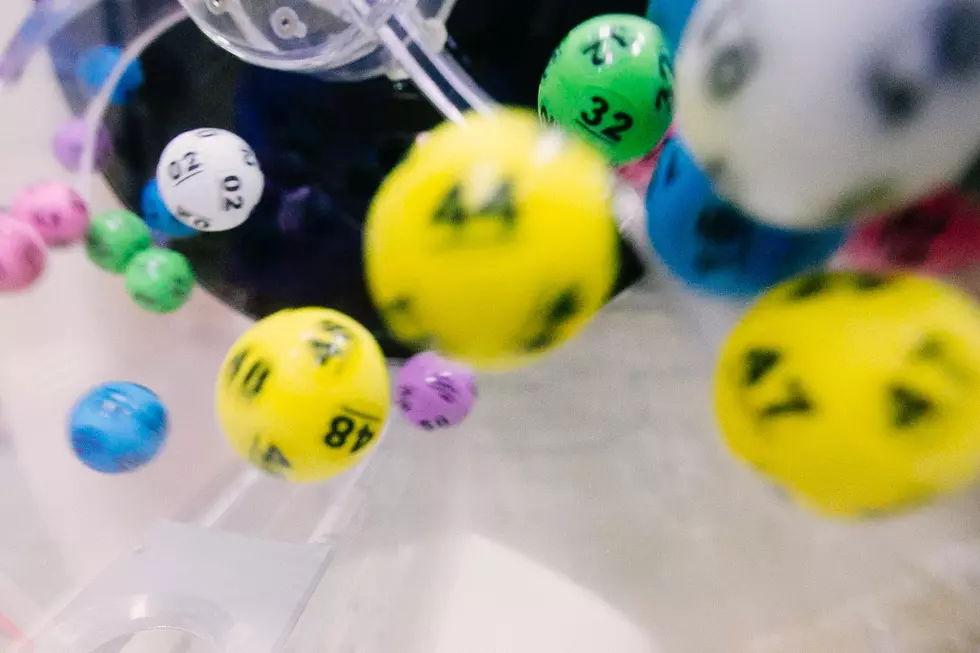 Lubbockites Reveal How They Would Improve Lubbock If They Won the 1.9 Billion Powerball
Photo by dylan nolte on Unsplash
The odds might be better that you'll be eaten by a shark while hit by lightening, but what if you DID when the 1.9 Billion Powerball tonight (11/7/2022)? Would you invest it, blow it, or use it for some good?
I asked a bunch of my Lubbock friends, "if you won the $1.9B Powerball, but you had to spend it improving life in Lubbock, what would you invest in, build, etc?" and they had some really wonderful answers. Here's what they came up with to improve life in Lubbock. Now, we just need 1.9 Billion dollars.
Better Mental Health Care 
Have you ever tried to get yourself or your child into a psychiatrist in Lubbock? It's incredibly hard and I'm not sure why. I do know a nice new facility and competitive pay could really improve mental health care in the area, which also helps solve a lot of other problems like addiction, homelessness, crime, etc.
More Music Venues
A lot of people brought this up specifically. Lubbock has two outdoor music venues and a few clubs, but I'd like to see something in between a club size and an big amphitheater- not unlike House of Blues in Dallas. We are just missing that size of concert venue and I think we could get a lot more less-than-totally mainstream acts in town that way. Another person said they'd build a co-op rehearsal space and I'm absolutely obsessed with that idea.
A Meow Wolf
Anybody I know that's been to a Meow Wolf is obsessed with Meow Wolf, myself included. It's a little difficult to even articulate what going to Meow Wolf is like. The best I can do is to say that it is a totally immersive and self-guided art experience, and that it's really ridiculously fun for adults and kids.
Investing in Small Business 
Imagine giving hard-working people the opportunity to realize their dreams. Small business is the backbone of any city's economy, and if we had a system to give these folks a step-up (or to provide them assistance during emergencies) it would benefit the entire Lubbock community.
Better Roads
This came up multiple times, and is also the reason I personally voted for the road bond during this midterm election.
Just Give the Money to Lubbockites
A couple people said they'd just give money to every Lubbockite, whether cash or a benefits type of card. That would certainly be a boon to the economy, and I like that they trust their friends and neighbors to do what they felt was best with the funds.
Community Centers
Lubbock has some pretty great community centers, but if we are being honest, these facilities are getting older and could use more support. My friends also want to build new amenities for these facilities like new pools, and things for teens to do to stay out of trouble.
Helping the Homeless Problem
Personally, I believe in a "housing first" solution to the homeless problem and so do many other Lubbockites. The logic is that you house people without caveats or conditions, but that you also provide them the mental health and/or addiction services they may need to truly get back on their feet.
Helping the Animals
Lubbock obviously has a stray animal problem and many people wanted more sanctuaries to house these babies and better systems to get them proper vetting and adoptions. I'd love to see free spay and neuters for anyone who needs it.
Specific Amenities
A zoo, an amusement park, and aquarium, coffee shops and various co-ops made the list. Personally, I'd love to see a botanical garden and more green spaces with tons of trees.
Downtown, Northside and Eastside Improvements
Many people wanted to help historically underserved parts of town flourish. Downtown has come a long way, but imagine if we had a truly bustling and fun downtown like the "big" city Lubbock is rapidly becoming.
The Five Texas Towns That Rank As 'Most Miserable' Places to Live
Business Insider
did an analysis of the "Most Miserable" towns in American based off of census data. 5 of those 50 towns were here in Texas
5 Things Lubbock, Texas Is Known For
Naughty Nicknames for 21 Texas Towns
Texans simply do not hold back when it comes to nicknames, so here's a warning now if you have delicate sensibilities. Some of these names are pretty brutal, perhaps undeserving. Others, well...they walked right into it.