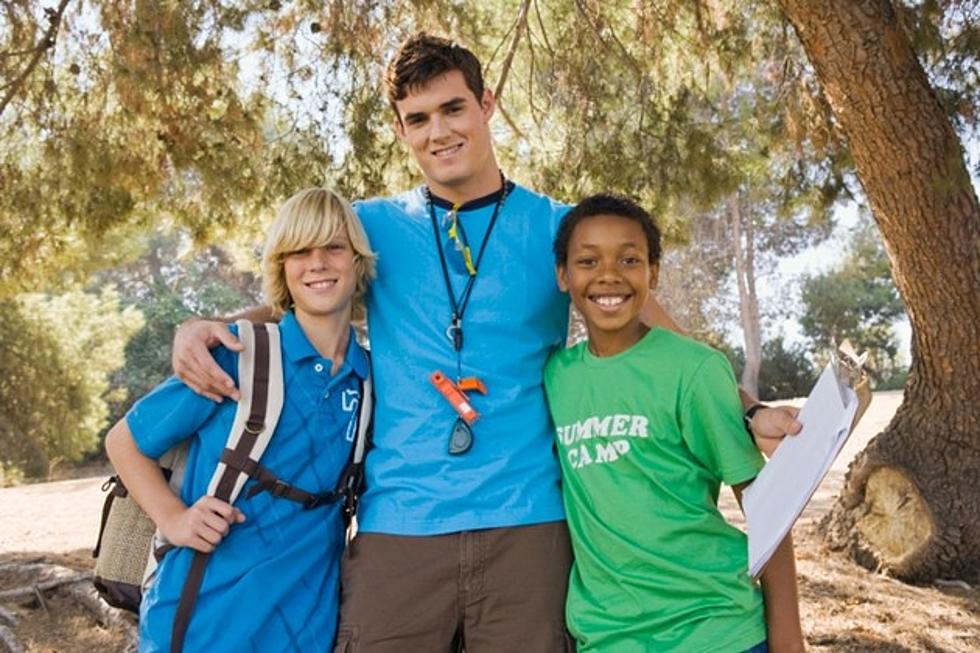 7 Great Lubbock Summer Camps for Kids
Jupiterimages
Summer camp is a great way to not only entertain kids during the long days of summer, but also a wonderful opportunity to teach them all new skills in a fun environment. As someone who has taught summer camp before, there is no greater joy than watching a child learn, experiment, and make lifelong friends.
Lubbock is full of wonderful summer camp opportunities for families. Here are just a few.
1

The Garden and Arts Center Art Factory Camp

I must admit a personal bias for the GAC's Art Factory program. I have many happy memories there, and the GAC's Director Paula Griffith is a fabulous human being.

Experienced and accredited art instructor Sue Boyce teaches children multi-step art projects that utilize various medias and techniques. Your child's artistic prowess will grow exponentially and you will get several beautiful works of art to treasure.

Art Factory Summer Camp is for children ages 5-12 and run on a week to week basis with different themes. Children go go half days or whole days. There is a separate morning camp for little bitties, too.

For more information or to sign up, visit them online or call 806-767-3724. Tell them Renee sent you.

2

Hub City Performing Arts Center

Taught by One Act UIL Judges and Texas Tech alumnus, HCPAC teaches children K-10 to act, sing and dance, culminating in a performance parents can attend of Shrek Jr.

In addition to theater skills, HCPAC's mission is to teach children "The Hub Way," which is an emphasis on concentration, commitment and respect for their peers.

3

Girls and Boys Scouts of America

There are too many different camp opportunities to list here, but the focus is on outdoor, traditional style camps that range from one day to all summer.

The Girls and Boys Scouts of America have millions of members and offer what most folks think of first when it comes to summer camp.

4

School of Rock Summer Camp

School of Rock Summer Camp offers musically inclined kids the opportunity to learn from musicians with both touring and academic experience.

As per their website: "5-Day camps run Monday - Friday from 9:30 am to 3:00 pm, with a concert on Friday around 2:30 at SoR Lubbock. Students work in a hands-on atmosphere that includes: Learning the nuts and bolts of live performance, studio/band rehearsal time, instruction and clinics with music professionals, Rock & Roll music appreciation, interacting with other young musicians, a LIVE rock show performance for your friends and family...and lots of fun!"

5

Institute for Creative Learners

An academic camp with a focus on improving reading skills for dyslexic children and other kids that can use a little extra help.

According to their website: "[As] Lubbock's only Summer Take Flight Program, your child can maintain and progress in his or her reading ability. Take Flight is an intensive reading intervention designed by the Texas Scottish Rite. It is the premier dyslexia/reading intervention in the nation."

6

If your child would enjoy summer sports activities, Texas Tech has you covered: "Each session may include activities such as archery, rock climbing, team sports, cooperative games, swimming lessons and other water activities. Formal swim lessons will be taught by certified swim instructors."

7

I love visiting the Science Spectrum because even as a grown "lady" I find the exhibits thrilling, informative and fun. I feel the Axolotls understand me on a spiritual level. Hands on classes that focus on the scientific method are weekly and divided by age group and topic. Robocamp sounds especially fun. More info here

BONUS

Lubbock Lake Landmark Summer Camps

This is a very established camp. In fact, I attended when I was little and remember it vividly and fondly. I learned Native-style bead working and how to conduct an archaeological dig (well, good enough for an 8-year-old in the early 90s).

Run by Texas Tech' Museum Department, these are Tuesday through Friday classes that take place for a couple hours in the morning, and they are free.

However, this year is full. Don't despair, check back next May for this amazing camp opportunity.