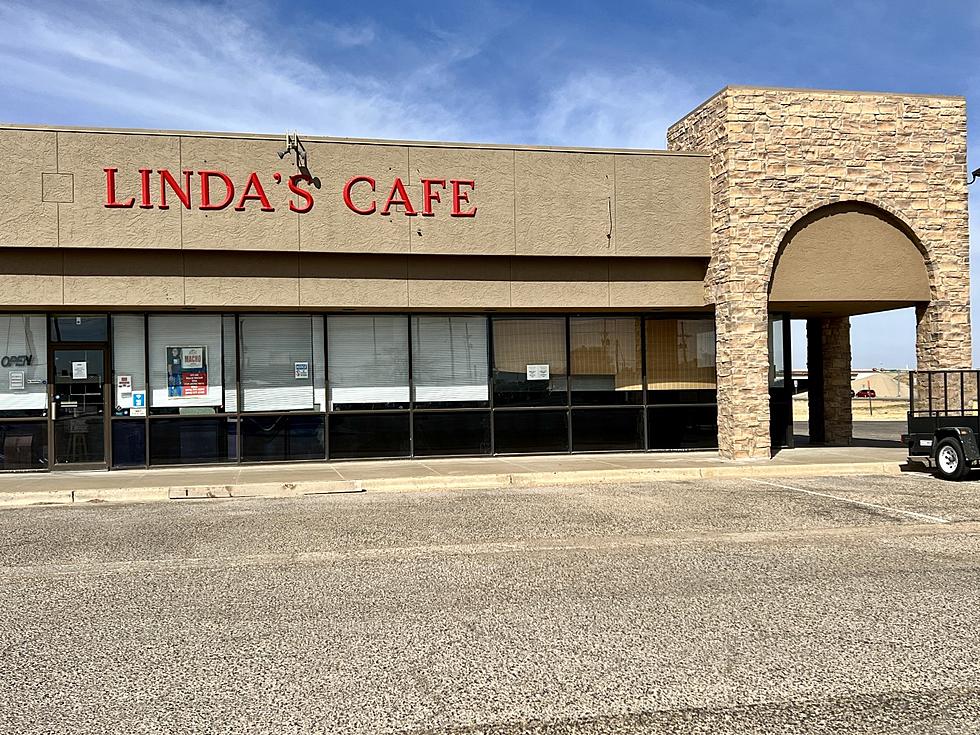 Linda's Cafe in Lubbock Moves to Make Way for 2nd H-E-B Location
Chad Hasty, KFYO.com
Linda's Cafe is the latest business to close inside the shopping center at 19th and West Loop 289.
We previously reported that Ramsower's Furniture closed in January of 2022, and opened a new location off of Milwaukee Avenue. Ramsower's Furniture occupied a large portion of the shopping center at 19th and West Loop 289.
Linda's Cafe, which specializes in Filipino food, moved to 1901 West Loop 289 more than five years ago after being at a smaller location at 6203 19th street.
According to a sign posted on the door of Linda's Cafe, they will be moving soon to their new location at 6415 34th Street, near 34th and Milwaukee. No opening date was posted and it looks as though there's still a lot to move out of the old location.
Another significant part of Linda's Cafe moving locations is that only a few businesses remain in the shopping center next to Yates Flooring Center at 19th and West Loop 289. The building that Linda Cafe was located in will be demolished along with the rest of the shopping center to make way for the second location of H-E-B.
As KAMC reported in 2020, Yates Flooring Center and the Audi location will stay, but everything else is going away to make way for H-E-B:
Yates Flooring Center provided confirmation on Friday morning that H-E-B purchased land in West Lubbock.

Yates said: "Yates Flooring Center announced today that H-E-B has purchased land for a second location located at 19th and the West Loop near Frankford and will neighbor Yates Flooring Center."

Yates responded to questions from EverythingLubbock.com because rumor were already circulating. Yates will still be at its same location and H-E-B will be next door.
There's still no timetable for the second H-E-B location to be built, but as of now it appears as though two or three businesses are still operating in the shopping center that will be torn down.
Best of luck to Linda's Cafe in their new location.
The Top 25 Restaurants in Lubbock With At Least 1,000 Reviews
These are the top 25 restaurants in the Lubbock area with at least 1,000 online reviews.
Lubbock Restaraunts to Eat at During Lent in
The Most Expensive Home in Lubbock (March 2022)
If you have $2.8 million burning a hole in your pocket, this Lubbock mansion could be yours.