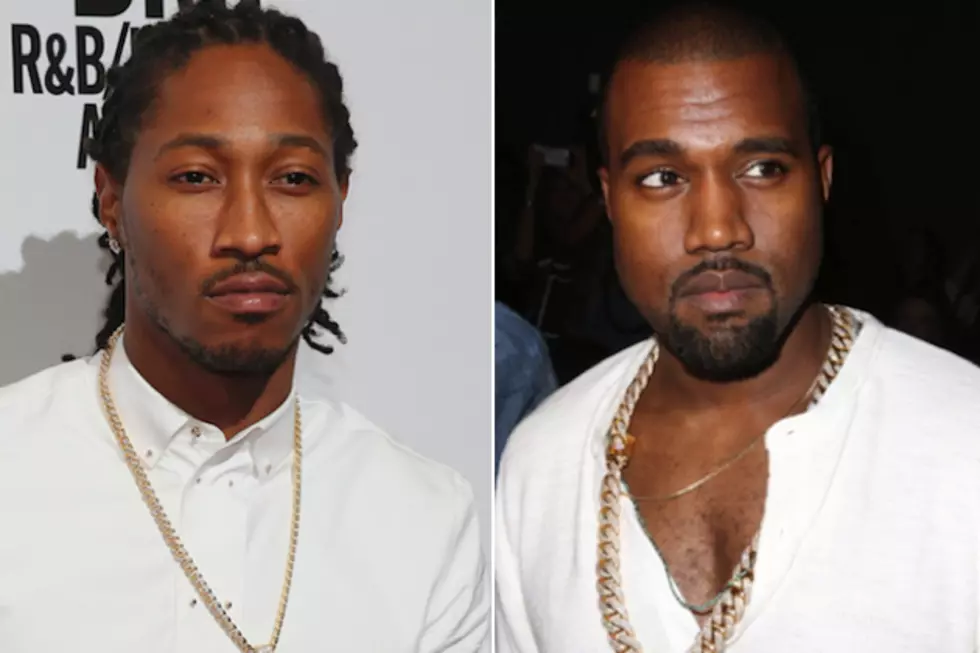 Lawsuit Claims Atlanta Hawks Security Discriminated Against Future, Kanye West and Others
Neilson Barnard / Chelsea Lauren, Getty Images
The Atlanta Hawks franchise is embroiled in a lawsuit by a former security guard who claims the organization's security team was engaging in discriminatory practices against black entertainers including Future, Kanye West, Diddy, Drake and more.
According to The Wrap, Samuel R. Hayes III, who filed his claim in Georgia federal court on Monday (July 3), says he was hired as head of security operations in August 2016 and handled security at Philips Arena and for the Hawks.
During his employment, Hayes claims he noticed certain patterns when it came to black celebrities and white celebrities. "Throughout Plaintiff's employment at the Atlanta Hawks, Plaintiff noticed that the security measures were enforced, or not enforced, based on race," states the lawsuit, which identifies Hayes as black.
For example, in August 2016, Hayes claims that Drake and Future were denied when they asked if they could bypass the metal detectors, while a week later, at an AC/DC show, Axl Rose was allowed to bypass them.
Hayes claims this practice kept happening including with Diddy and Cedric the Entertainer. While they had to go through metal detectors, artists like Adele and Ariana Grande were allowed to sidestep them altogether. When Hayes complained, he was told, "white acts bring in more money," according to the suit.
Hayes alleges that he was fired in April for bogus reasons in retaliation for speaking out against these alleged discriminatory practices.
In response to the lawsuit, the Hawks' chief diversity and inclusion officer Nzinga Shaw issued a statement to The Wrap denying all allegations. "Samuel Hayes is a former security manager at Philips Arena," he said in the statement. "He was terminated for poor performance and his claims are baseless. We will defend vigorously."
Attorneys for Samuel R. Hayes III had no comment on the matter.