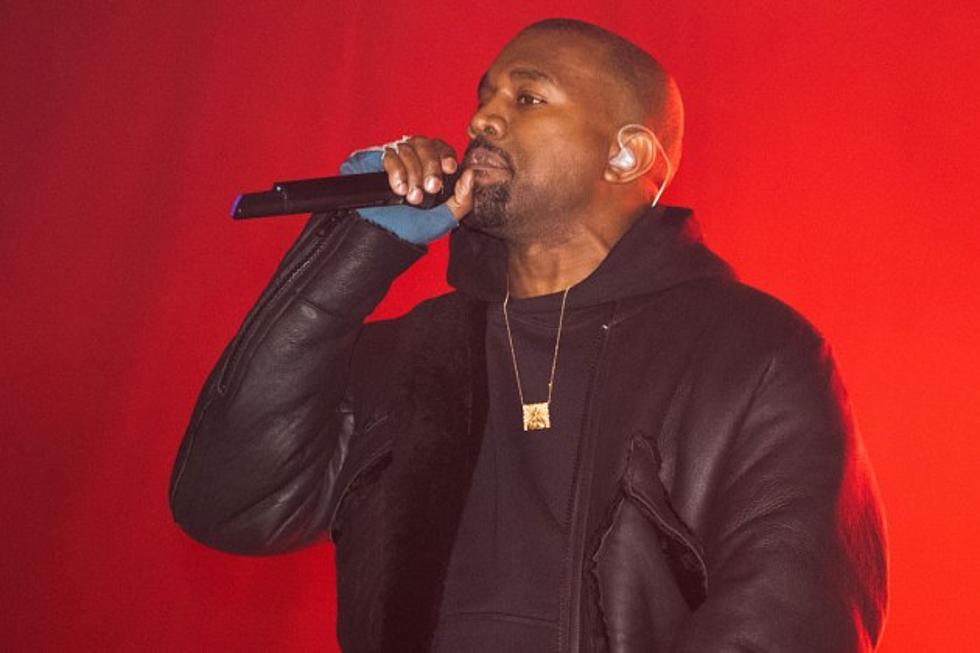 Kanye West Announces 'So Help Me God' Album
Dave Kotinsky, Getty Images
Kanye West's seventh solo album could drop at any moment now that we know the title. The rapper announced his new LP, So Help Me God, on the first of the month (March 1). Yeezy season is here.
The Chi-town MC revealed the name of the effort on Twitter, keeping fans on the edge of their tweets as he shared the news in two separate posts. "New Album title...," he wrote, which was followed by, "So Help Me God," and a photo of what is presumably the cover of the album.
Over at Stereogum, they pinpointed a possible meaning for the artwork after a quick Google Image search. West's cover art is apparently a 13th Century monastic symbol for the Virgin Mary according to a conspiracy theory website. While the G.O.O.D. Music head honcho hasn't explained the meaning of the image nor the title, it's only a matter of time before he delivers his message.
Until then, here's what we do know. Songs like the endearing "Only One," the Vic Mensa and Sia-assisted "Wolves" and the braggadocious "All Day" will likely appear on the project.
During West's interview with Zane Lowe on his BBC Radio 1 show earlier this week, he gave some insight on what's to come on the follow-up to 2013's Yeezus. "[I'm] just working hard on it. It's fun to work hard. We're being inventive," he states. "I've still got a lot of opinions and perspectives that I think are important and can be inspiring to people. This new album is coming out of a desire to design."
Stay tuned for what the sonic architect has in store.
See 10 Most Anticipated Rap Albums of 2015
Watch the Ultimate Kanye West Spazzing Supercut