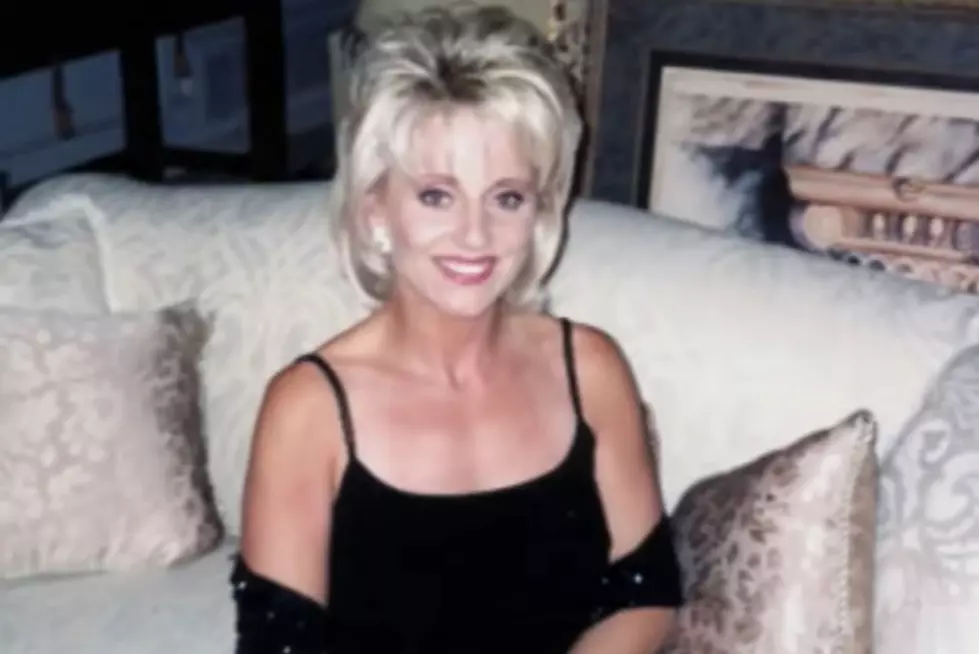 Justice for Sarah Walker: Slain Texas Woman's Killer Is Executed
Forensic Files via YouTube
Wednesday night (August 17th, 2022), Kosoul Chanthakoummane was executed by lethal injection for the 2006 murder of Sarah Anne Walker.
Walker, a real estate agent, was found in a model home she was showing. She had been brutally beaten and stabbed, and had a bite mark on her neck. Her expensive watch and ring were missing. Walker was recently divorced, so police looked at her ex-husband first. However, DNA evidence ruled him out.
There was a ton of DNA at the scene. The killer had been injured and subsequently dripped perfectly round drops of blood on the floor - an indication that the blood fell from a 90-degree angle. There was also blood in the sink as the killer attempted to wash himself up. Men that Walker had talked to on a dating website all volunteered their DNA and were ruled out.
Who had been so brutal, so animalistic, so hateful as to bite Sarah Walker on the neck?
The case went cold for weeks before another realtor's husband, Nelson Villavicencio, came forward, relaying an unusual encounter he had with a prospective client. As his wife waited for her client to show up, a man drove up in a white mustang. Villavicencio asked if he was "Chun Lee," the man who had made the appointment. The man looked up to the sky, said nothing, and walked away. It was a weird encounter, and one that didn't sit well. After seeing that the case was still unsolved, Villavicencio relayed this information to police. It was the break they needed.
Police used hypnosis, a controversial technique, to produce a composite sketch of the man:
A 2020 report by the Dallas Morning News found most Texas judges still allow evidence derived from hypnosis despite criticism it can distort memories and lead to wrongful convictions. In January 2021, DPS stopped using hypnosis. Last year, Gov. Greg Abbott vetoed a bill that would have banned people who have been hypnotized from testifying in a criminal trial.
But the sketch worked. Another area real estate agent recognized the man. She rented a property to him, but he had shown up at her house demanding to use the phone. When she declined, he grew angry and aggressive with her. She called police. Now, the case was wide open.
Chanthakoummane drove a white Mustang. He had a long history of violent offenses. He had recently healed scars on his fingers. His bite pattern matched the bite mark on Sarah's neck, although bite mark analysis has since been largely debunked as a forensic method:
Such bitemark evidence has since been discredited and in 2016, Texas became the first state to call for banning bite mark analysis in criminal cases.
All of this could have been circumstantial, except that his DNA matched blood found at the crime scene. Chanthakoummane's defense lawyer told jurors it was a robbery gone bad in an attempt to save his client's life. Chanthakoummane 's 2020 appeal failed:
In October 2020, the Texas Court of Criminal Appeals found that while the bitemark testimony would no longer be admissible in court, Chanthakoummane's attorneys had failed to discredit the hypnosis-related testimony.
Chanthakoummane's last words were, "Mom, I love you."
Sarah Walker's murder was the subject of the Forensic Files episode titled, "House Hunting."
Only 6 Women Are On Death Row In Texas. Here's A Look At Their Crimes.
**This story has been updated to reflect the current status of Melissa Lucio, who is scheduled to be executed on April 27th, 2022.**
Texas has the most active death chamber nationwide.
The six women on death row in Gatesville, Texas have been incarcerated for an average of almost two decades. Continue scrolling to see their stories.
Executed Death Row Inmates from the Texas Panhandle
The following individuals were convicted of Capital Murder for crimes committed in the Texas Panhandle (Amarillo and its surrounding areas) and sentenced to death by lethal injection. Read a brief summary on the area's executed Death Row inmates.
All information and photos have been taken from
TDCJ
and court records.
10 Famous FBI Crimes or Criminals Linked to Texas
Here is a look at 10 different cases or criminals with links to the state of Twxas.