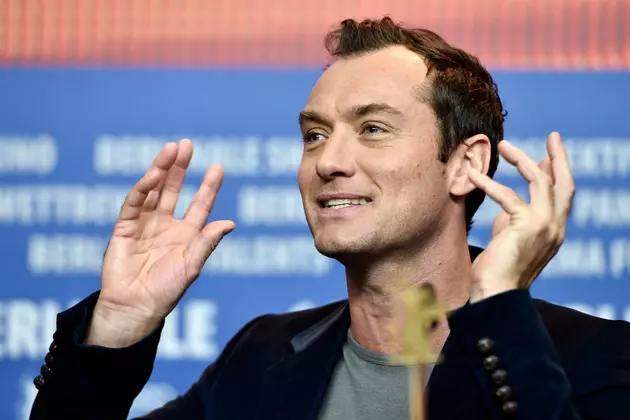 Jude Law Joins 'Captain Marvel' With Brie Larson
Pascal Le Segretain, Getty Images
Leave it to Marvel to drop some awesome news on this sleepy Thanksgiving eve, and they're definitely giving us all something to be thankful for: Jude Law is in talks to play the male lead opposite Brie Larson in Captain Marvel, which marks Larson's big — and highly-anticipated — MCU debut. Depending on your particular feelings about such things, you may be disappointed or thrilled to learn that he won't be playing her love interest.
Personally, I'm thrilled by Variety's report that Law is in talks to play a mentor-type role to Larson's eponymous hero in Captain Marvel. (And we really don't need another older man / younger woman romance.) The film, which is being helmed by Half Nelson duo Anna Boden and Ryan Fleck, is set in the '90s and explores how Air Force pilot Carol Danvers acquired her extraordinary powers and became the titular superhero. Inside Out's Meg LeFauve and Guardians of the Galaxy's Nicole Perlman wrote the previous draft of the screenplay, with Geneva Robertson-Dworet penning the most recent version.
Samuel L. Jackson is set to reprise his role as Nick Fury, with Ben Mendelsohn signing on to play the film's villain. Jackson, who previously starred opposite Larson in Kong: Skull Island and appeared in her directorial debut, has not been seen in the MCU since 2015's Avengers: Age of Ultron.
Captain Marvel hits theaters on March 8, 2019.