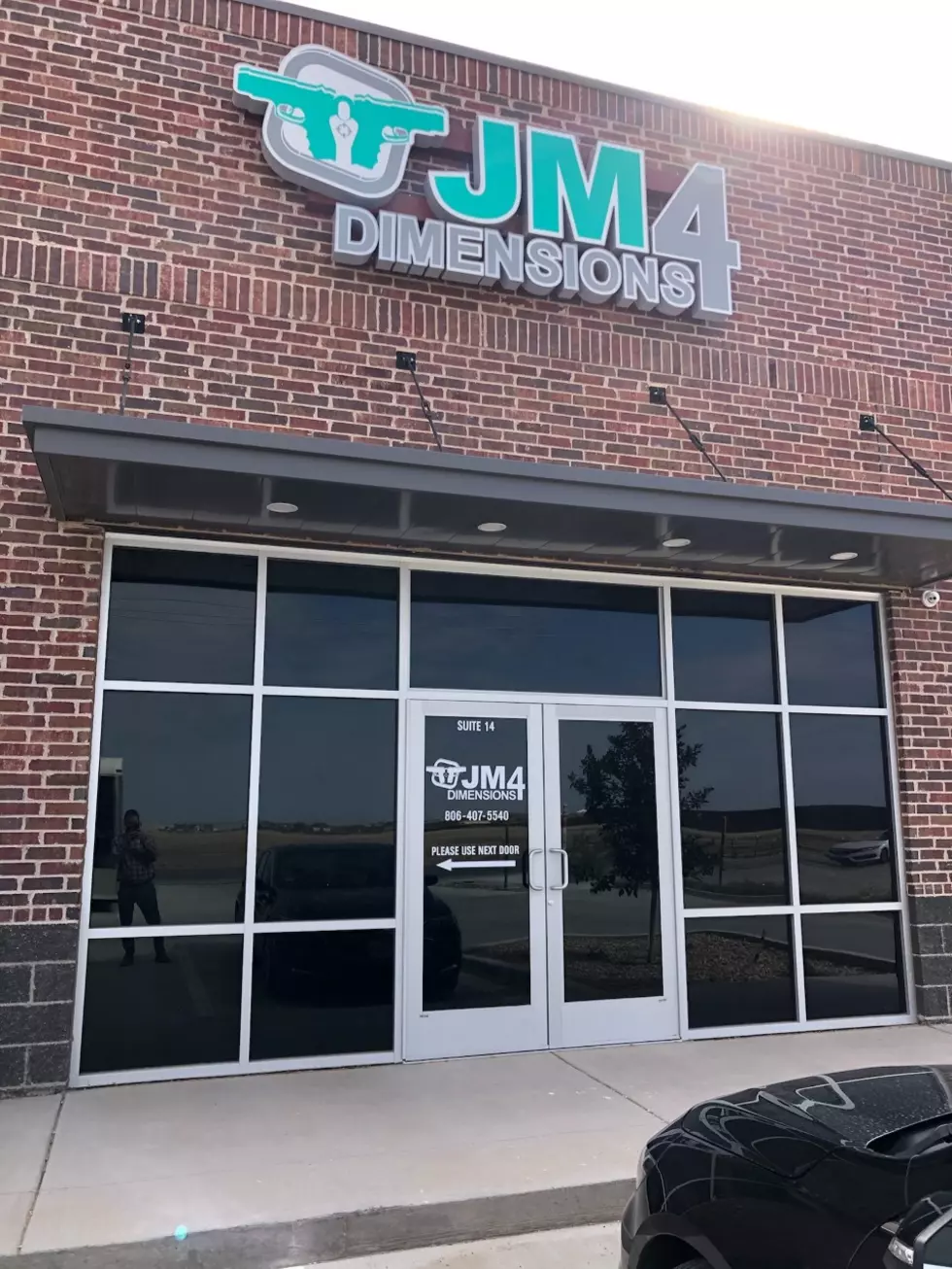 JM4 Dimensions Virtual Shooting Range to Open Soon in Lubbock
Trey Bufkin, Townsquare Media Lubbock
Enter your number to get our free mobile app
JM4 Dimensions (12213 University Ave.) is set to soft open as early as October 1st, with classes beginning on October 3rd.
JM4 will host license to carry classes, in addition to group events. JM4 also has virtual shooting areas for training, perfect for kids, beginners, and people who just like fun.
JM4 Dimensions offers beginners firearms training courses, next level firearms training, kids firearm safety classes, Texas License to Carry (LTC) courses, virtual shooting range, shooting simulation, and family entertainment.
JM4 has another location in Abilene and has expanded to Lubbock, a town that loves to shoot our guns. Well, I do anyway -- after getting instruction and overcoming a lot of timidity. I have been shot at before (long story), so overcoming my fear was a really awesome experience.
In my opinion, the best way to be safe around a gun is to know how to properly operate it. Anyone who owns guns should get quality instruction and maintain their knowledge and skills over time. Just like anyone who drives a car.
JM4 will also be hosting a grand opening event on October 10th that sounds like a blast. Get it...blast? I'm sorry. There will be giveaways, and more details will appear soon on their Facebook event page.
To learn more about JM4 Dimensions, or to see their class schedules, head over to their official website. They're giving away a gun (via gift certificate), holsters, simulation time and classes on October 10th.
Whoa: 12 Amazing Treehouses You Can Stay at in Texas