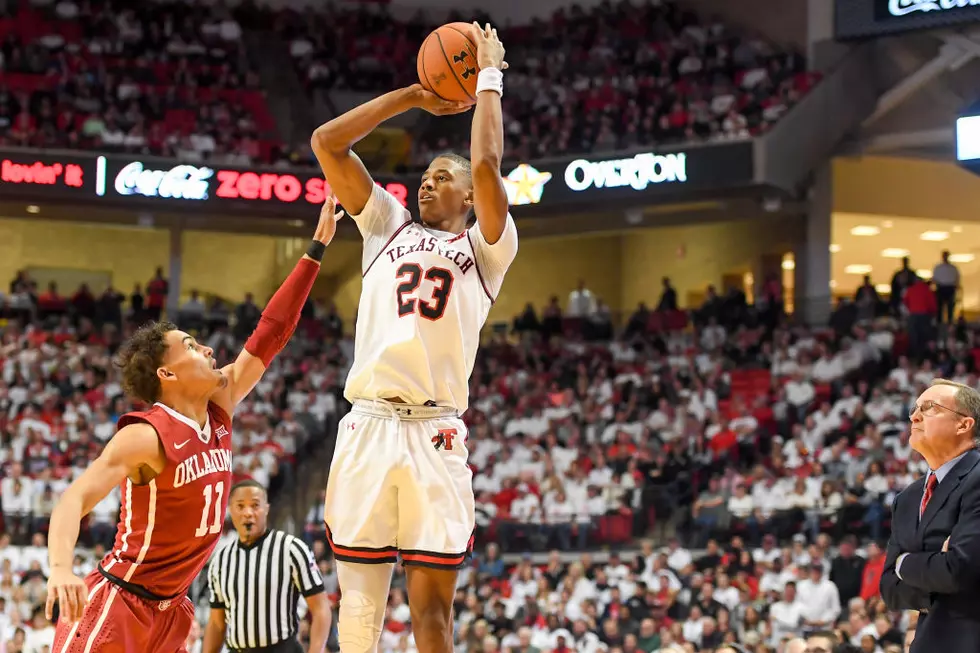 Jarrett Culver Might be Headed to the Atlanta Hawks
(Photo by John Weast/Getty Images)
Enter your number to get our free mobile app
The Minnesota Timberwolves have the number one overall pick in next week's NBA Draft and they have whittled down their list of draftable candidates to LaMelo Ball and Anthony Edwards. The problem with those picks is that they'd replace minutes for former Red Raider Jarrett Culver.
Culver had an interesting rookie season that started strong and then floundered before he started to get hot again going down the stretch. Overall, Culver finished his rookie campaign averaging 9.2 points, 3.4 rebounds, and 1.7 assists while shooting 40.4% from the field and 29.9% from 3 in 23.9 minutes per contest. He did show some flashes of brilliance, especially later in the season, but with Edwards or Ball on the board, Culver has become expendable.
Now, admittedly, I'm not a huge NBA guy so I don't know how well Culver would fit in with the Atlanta scheme but I do know it'd be awesome to have two Lubbock-born kids on the same NBA team hooping it up for the Hub City.
As noted in the tweet above it's not just the Timberwolves interested in the Hawks draft pick, though this does confirm that Culver is at least involved in some trade talks. If he doesn't go to Atlanta he will end up somewhere that is not Minnesota.
To me, the San Antonio Spurs fit Culver's personality the best, the Lakers would provide a great chance to win a ring and the Mavs would probably have the most loyal Culver fans. Wherever he ends up though, I hope they give him time to develop because he definitely has the tools.
The 8 Best Wins in the United Supermarkets Arena During the Chris Beard Era