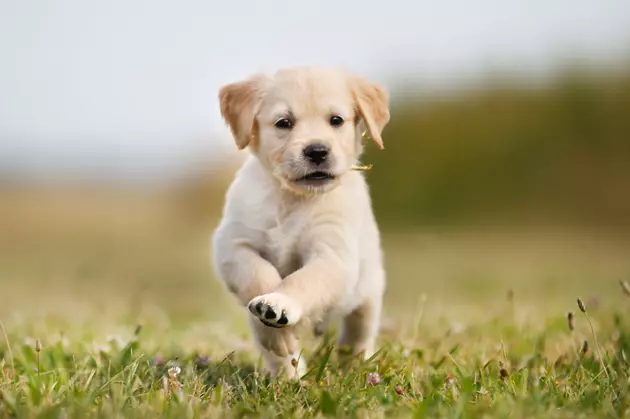 Lubbock Man Arrested After Being Accused of Stabbing Dog
Thinkstock
A Lubbock man was arrested after being accused of deliberately injuring a dog. The Lubbock Police Department was dispatched on Monday, November 13, to the 2800 block of Emory Street on reports of a domestic disturbance.
KAMC news reports that at the scene the Lubbock Police Department found the victim who states that 35-year-old Joe Banda was walking down an alley near their home when the incident occurred. The victim states that Banda stabbed one of her dogs through a chain link gate causing the dog to make lots of noise. The victim states that she could hear her dog and went outside to investigate and saw Banda actively stabbing her dog before running away down the alley.
The victim was able to administer some first aid to her dog and noticed that there were multiple stab wounds to the dogs neck and face. Police were eventually dispatched to a grocery store on reports of theft and multiple witnesses pointed police in the direction of Banda. When approached Banda immediately mentioned the dog that he had stabbed stating it was outside of the fenced area and tried to attack him which caused him to stab the dog in self defense.
Banda was questioned by police and unable to answer certain questions about his story of the incident. He was arrested and searched when officers were able to find a glass pipe with some type of residue inside. As per the publishing of this article, Banda remains in the Lubbock County Detention Center on a combined bond total of $7,500. There is no update on the current condition of the dog that was stabbed during this incident.
Lubbock's Mugshot Monday: November 6 - November 12, 2023
Gallery Credit: Mikael Donnovan
Take A Look Inside The Most Expensive House For Sale In Lubbock
This 4 bedroom, 5 bath home located in South Fork Ranch is one you have to see. The home is amazing inside and out. The home is located at 16606 County Road 1920 in Lubbock, TX. For more information contact Stuart Bartley at 806-543-6877 or Lindsey Bartley at 806-543-6878. Both are with Taylor Reid Realty.
Gallery Credit: Chad Hasty