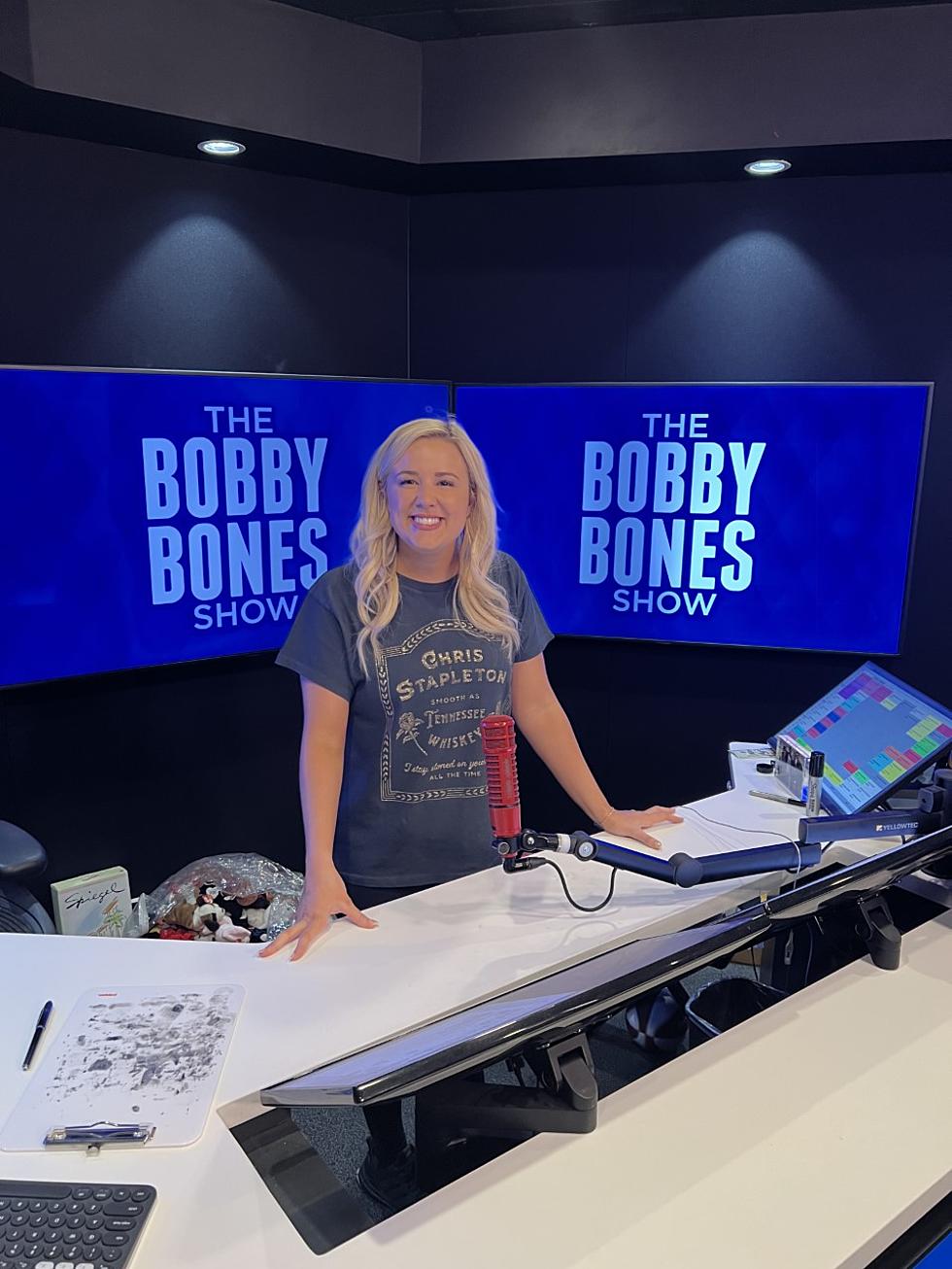 WOAH Why Did A Local Lubbock Radio DJ Visit The Bobby Bones Show?
Kelsee Pitman, Townsquare Media
We all know what the Bobby Bones Show is right?
It is an American nationally syndicated country music radio show that earls every weekday from 5 a.m. to 10 a.m. It started out in Austin where I am from and then moved out to Nashville.
I have actually been watching the show since it first started, even before Amy was on. It launched as a nationwide country music radio station in February 2013 and now millions of people listen daily and they are on 180 stations in the United States.
On of those stations is Lonestar 99.5 right here in Lubbock, Texas. I had told my bosses that I was going to Nashville for a concert and to visit a friend and was wondering if there was any way I could go by the show and see it. Well, they are amazing and made it happen.
Scuba Steve graciously said he would give us a tour and see what it is all about. My mom got to come with me and I think she is one of their biggest fans so she was freaking out. Everyone at the station was so welcoming and nice.
We got to chat with them for a while and see how they do things. It was such a unique experience and I just want to thank them for the opportunity. Maybe someday I will get to do what they do. If you have never watched their show you really should.
The Best Country Singer From Every State
Some states, like Oklahoma and Texas, are loaded with famous country singers. Others, like Nevada and Maine, are still looking for a real breakthrough artist. See the best and most successful country music artist from all 50 states, starting with
Hank Williams
and Alabama.
50 Country Dance Songs Perfect For Two Stepping, Honky Tonking and Slow Dancing
The top 50 country dance songs will give you the perfect playlist to jam out to, no matter whether you're rocking on Nashville's Lower Broadway or slow dancing in the living room with your sweetie. Read on for our top pics of country dance songs.