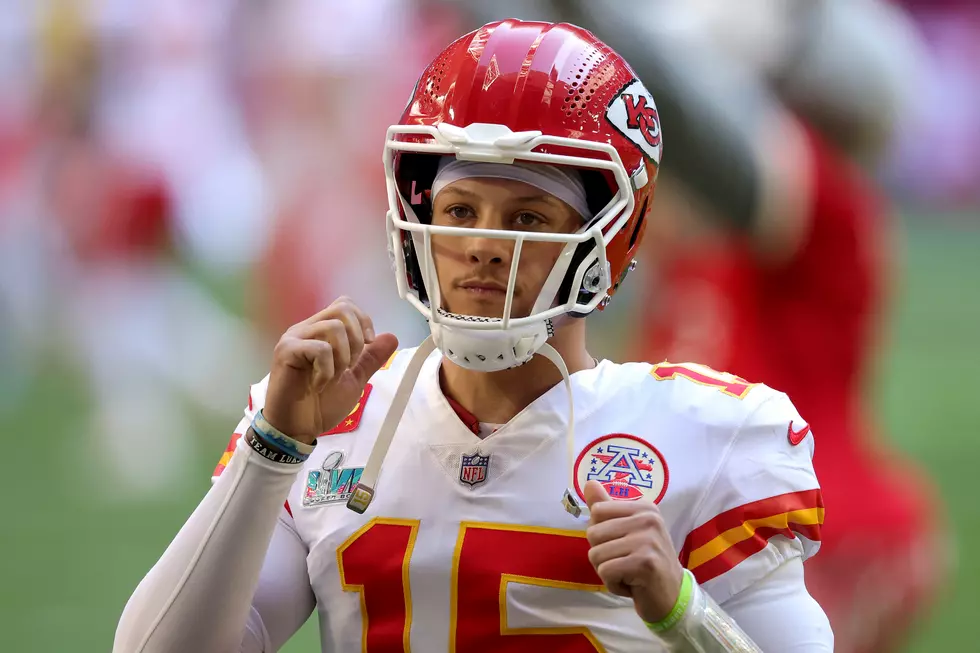 Patrick Mahomes To Be In New Netflix Docu-Series
Getty Images
Big news coming out about Patrick Mahomes this week. He will be among the three NFL quarterbacks in a new Netflix docu-series.
In the docu-series the quarterbacks are mic'd up for every game in the 2022 season. It is called Quarterbacks and will also have Kirk Cousins and Marcus Mariota. They were also filmed at home.
This docu-series will show Patrick Mahomes as he sets an NFL record and wins the Super Bowl MVP. Mahomes' new 2PM Productions will co-produce the series, the NFL said.
"I'm excited for fans to get an exclusive, behind-the-scenes look at an unforgettable season for the entire Chiefs organization and for my family," said Mahomes, whose company, 2PM Productions, will help produce the series. "From welcoming home a new baby in the middle of the season to welcoming the Lombardi Trophy back to Kansas City, our crew was there for it all. This new Netflix series will show the time, preparation and balance that it takes to be an NFL quarterback and perform on the biggest stage."
This is something I am very excited to see and think it will be a big deal for Texas Tech as well.
Mahomes took to Twitter to share his excitement for the project.
Hall of Famer Peyton Manning is an executive producer for Omaha Productions, the league noted.
This will premiere summer of 2023.
The 36 Best Action Shots From Every Patrick Mahomes Playoff Game
Patrick Mahomes: From East Texas To NFL Stardom