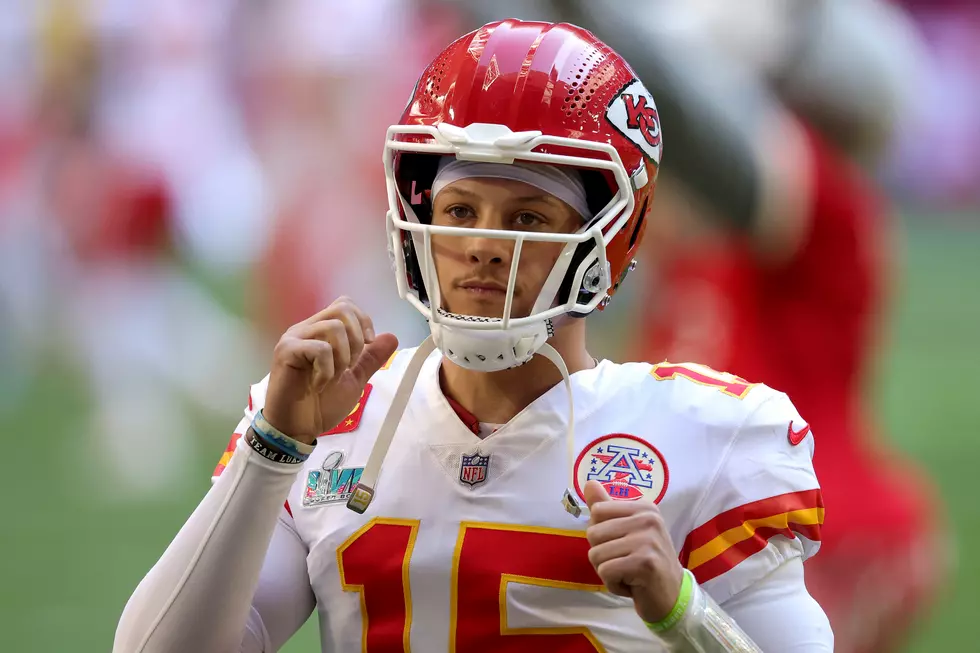 MVP Patrick Mahomes Wears A Part Of Lubbock In Super Bowl Win
Getty Images
When Patrick Mahomes takes the field for every NFL game he wears a part of Lubbock and Luke Siegel.
You may have noticed during the game on his wrist he has one that says "Team Luke." This was the third Super Bowl where Mahomes has worn that bracelet.
"The very first time, I noticed that he was wearing it in a game was when they show before the handoff and I got text messages and then I send a message to him say hey I didn't realize you were he goes, I never take it off," said Tim Siegel, Luke's dad.
On July 8, 2015, Luke had a golf cart accident in South Lubbock that would cost him the use of his limbs and his voice. Luke's dad, Tim Siegel, started a non-profit called Team Luke Hope for Minds. It raises money for families whose children had severe head injuries and needs financial help.
The foundation started in January 2018 and has already given out more than $350,000 to families in 19 different states.
Tim says Mahomes has worn the Team Luke bracelet in every single NFL game he has played and when it broke during the Patriots game Mahomes called him to get a new one replaced. He says this partnership has helped not only the foundation but his family as well.
This year, Siegel will be watching the big game without Luke, who passed away from COVID complications in 2021.
Patrick also dedicated a park in Kansas City, and when he did that, a week after Luke passed away, he mentioned that Luke is the reason why he started his 15 and the Mahomies Foundation.
Siegel took to Facebook after the big win sharing his emotions and love for Mahomes. He said "there were moments watching the game tonight when I imagined sitting next to Luke. We would have been high-fiving on every great play by the Chiefs. But tonight, that didn't damper my mood. I was enjoying a great game, great company, and then I saw this picture on TV."
You can learn more about their nonprofit and how you can help on their website. We look forward to more wins from Patrick.
The 36 Best Action Shots From Every Patrick Mahomes Playoff Game
Beautiful Postpartum Photos of Brittany Matthews
Here are a few beautiful photos of Brittany Matthews after giving birth to her first child with Patrick Mahomes.