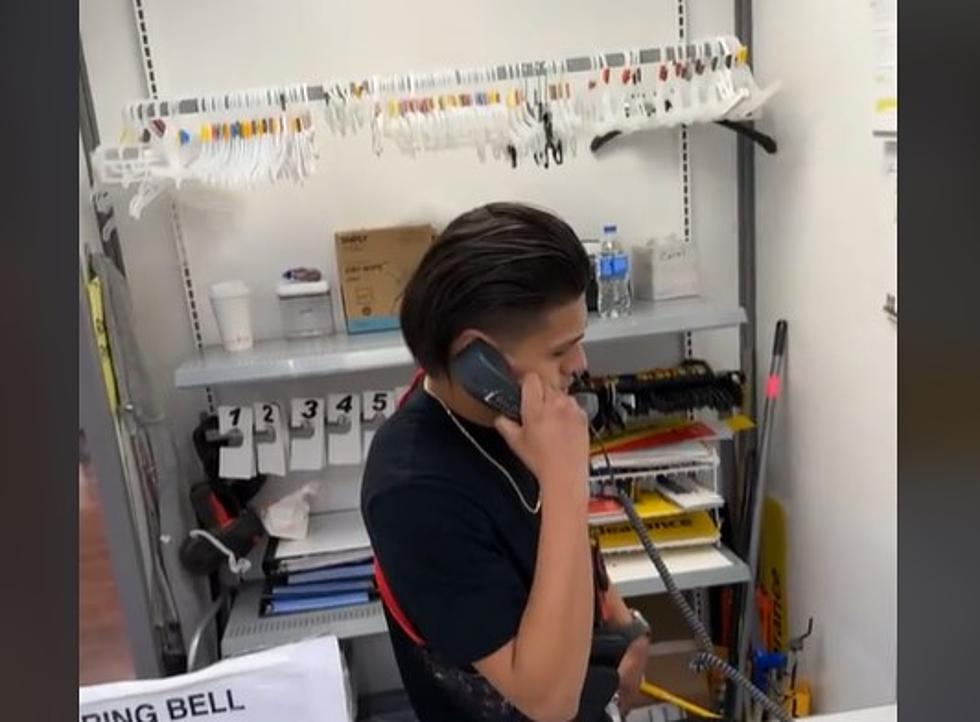 Video: This Must Be The Most Ridiculous Customer Complaint Ever
TikTok @ghud_99
Working in retail is rough and customers always seem to have an endless amount of complaints. You'll hear everything from "The lights are too bright!" to "It's way too cold in here!", to weird ones like, "You're always out of the special kale that doesn't give me the poos!". It's pretty much an uphill battle when you're working with super-entitled customers.
A woman called the customer service center at a Walmart in Okeechobee, Florida earlier this month to voice what just might be the most creative complaint I've ever heard. The Walmart employee who took the call was able to catch it on a video and uploaded it to their TikTok page. It's been viewed nearly 240,000 and if you're looking for a good laugh, you've come to the right place.
Check it out below:
She seriously complained about the number of customers in the parking lot and the fact that she couldn't find a parking place. How unhinged is that? What on earth was the employee supposed to do with that information? Call corporate and tell them to make the parking lot bigger? Kick some customers out? Apologize that the parking lot is just as busy as it's ALWAYS been and remind them that they are at WALMART?
Ah. It's just so great. I love stuff like this. Any chance I have to point out a ridiculous Karen, I do. I can't get enough! I hope you got a chuckle out of it.
My goodness...
If you enjoyed this video, you might like to check out a few others like this one.
A Quick Tour of The Smallest Texas Town
18 Fantastic Reason To Dig Around In The Garbage
$29 A Night Will Get You A Surprisingly Decent Airbnb In Shallowater
It's nothing fancy, but it'll do in a pinch!