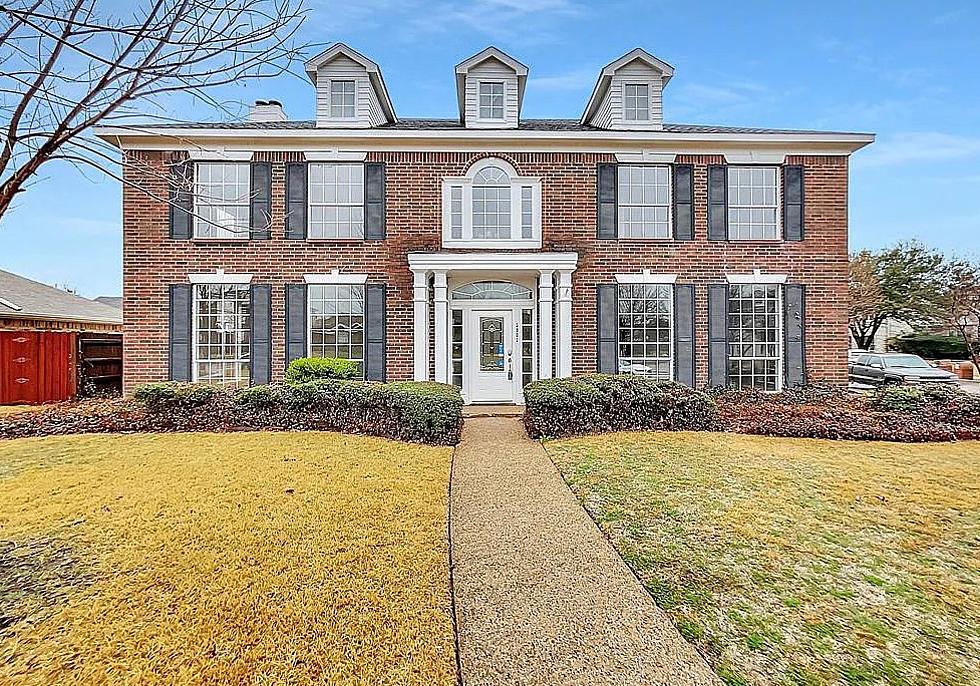 Site of Murders That Shocked The World On Verge of Sale In Texas
via Zillow
According to Zillow, there's a "pending offer" for 5801 Eagle Drive, which is probably one of the most infamous homes in Texas.
A pending offer means that the seller has accepted the offer made by the buyer, but there's still all that post-offer paperwork and arrangements to be made. So it is likely this house will be sold soon, as only about 4% of pending offers fall through. This home has been on the market since August of 2022, a somewhat shocking length of time in our current housing market until you remember what happened here.
This is the house in which two of the three Routier children were slain while their father and baby brother slept upstairs. Their mother Darlie, perhaps wrongly, was convicted of their murder and remains in prison. The case captured the nation's attention and headlines for years.
[The following is an excerpt from an article I previously wrote about this house]
A pretty, young blonde woman murdering two of her three children would have been sensational enough to stay in the headlines for weeks. But the Routier case is more complex than just that.
Many people believe that Darlie is innocent and the victim of juror bias, particularly because of "The Silly String" video. The video was edited by the prosecution to make it appear that Darlie didn't mourn her children, instead having a "party" at their grave. Subsequent documentaries and news reports have shown or explained that prior to the "party" at the grave, Darlie mourned her children as any mother would.
Darlie herself was injured. Some argue her wounds were self-inflicted, and some argue they could not have been. There was evidence of a break-in, but Darlie's testimony contradicted evidence at the scene. Honestly, I believe there's compelling evidence for both Darlie's innocence and guilt and I'm really unsure if she killed her children or not.
If you're as macabre as me, you can compare scene photos (gruesome, NSFW) with the Zillow listing photos to see what has been remodeled. The kitchen strikes me as eerily similar. There are new surfaces, but I think the bones of the island and cabinets are the same.
The large home is probably a bargain at $410,000 and was originally sold after the murders in 1997. Presumably, the current owners have lived there for 25 years fairly peaceably. They've likely gotten a few "murder tourists" on the lawn, though. It's a beautiful home, but remember the living room in which you'd sit is the same one where two little boys bled to death. The kitchen will always be where Darlie washed her hands.
Here's a tour of what the house looks like now.
The Darlie Routier Murder House in Rowlett, Texas Is Up for Sale
East Texas Top Cold Case Homicides
According to the Department of Public Safety's website, these are the top unsolved cases in East Texas
10 Greatest Texas Fears And Phobias
BetTexas.com
compiled the top 10 phobias of Texas based on Google searches. Did your biggest fear make the list?