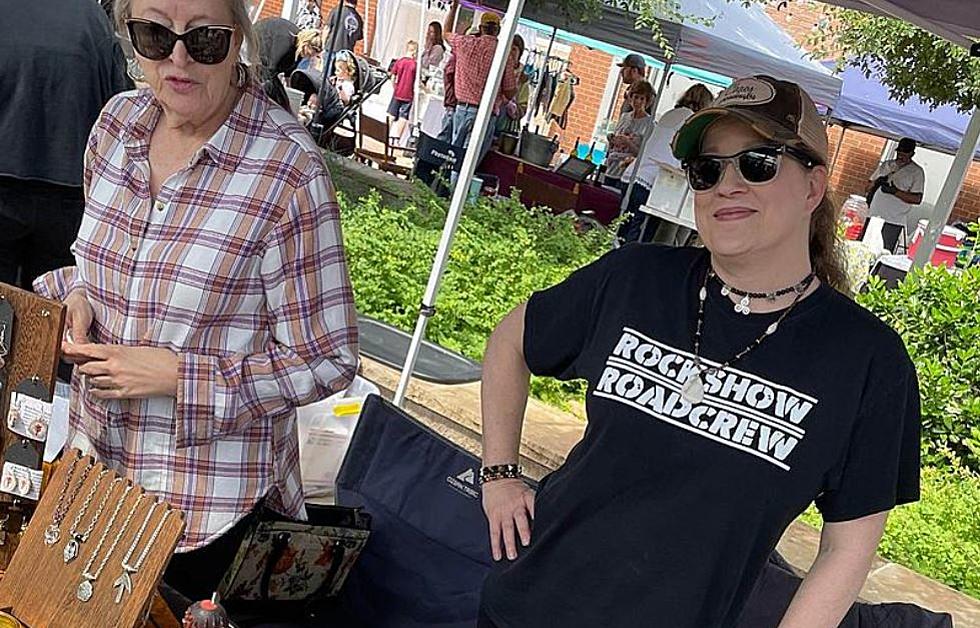 Lubbock Downtown Farmers Market Hosts Pop Up With Gift-Giving In Mind
Nessmania
I can not say enough good things about the Lubbock Downtown Farmers Market. They have put together a fun, festive, and family-fun shopping experience, but aren't they done for the year?
Yes, the regular Lubbock Downtown Farmers Market is done of the season but the crew is bringing it back for Small Business Saturday as a special Pop Up Market. The GREAT thing about this is, it will indeed be in LHUCA Plaza.
Moving to the LHUCA Plaza added so much new life to the Lubbock Downtown Farmers Market that its hard to describe. I don't want to diminish the contributions of the wonderful people in the Depot District who allowed this event for so long, but the LHUCA Plaza is just set up better and has better amenities for everyone involved.
So what should you expect to find at this event? Well, the focus is on gifts. While you'll find all kinds of things there, the focus will no doubt be on high-quality hand-crafted items. It's exactly the kind of stuff you need for people who are hard to shop for.
While they have yet to be announced, it's a safe bet that the Market will feature a number of food truck vendors and other to-go food items. It's a very cool experience to grab a breakfast burrito or a cinnamon roll and something warm to drink while you browse from booth to booth. The event is very kid and (well-mannered) pet-friendly as well.
I would also say interacting with the vendors is a pretty special thing too. Everyone is just so happy to be there and be visiting with people that it's a bit contagious. Again, this is in "Save The Date" mode for Small Business Saturday on November 25th at LHUCA Plaza at 5th and Avenue J.
Lubbock Downtown Farmer's Market
Gallery Credit: Nessmania
Yummy Lubbock Flea Market Foods You've GOT To Try
Don't sleep on the flea market, y'all.
Gallery Credit: Chrissy
Lubbock Local Burgers: Indulgent, Naughty, Mouth-Watering and REAL
Lubbock originals and long-time favorites. We've compiled a list of the greatest Lubbock local burgers. We are talking indulgent, naughty, mouth-watering REAL burgers here.
Gallery Credit: Renee Raven