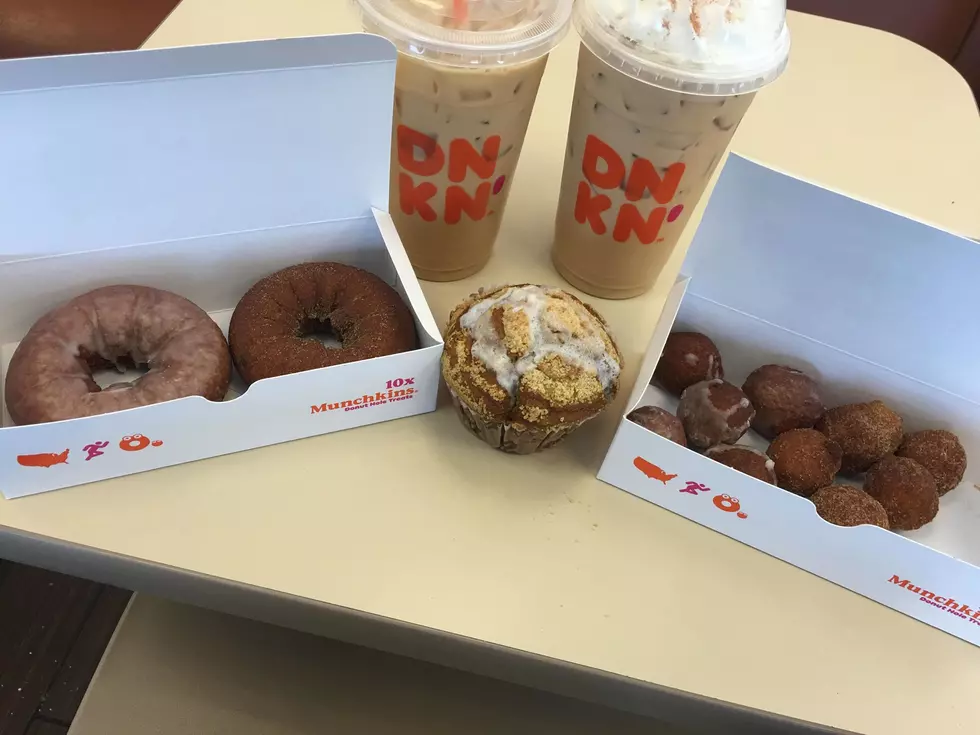 It's Official: Pumpkin Spice Everything Is Back at Dunkin
Courtesy: DeNae Cortez
Wednesday (August 21st) is Pumpkin Spice Day, so be sure to celebrate.
Dunkin has released their pumpkin spice drinks and treats to get us in a fall kind of mood. This is the earliest that a major chain has released Pumpkin Spice, ever.
Dunkin also has Sip Peel Win on select products, so you can win even more goodies. I have a free espresso shot burning a hole in my pocket right now.