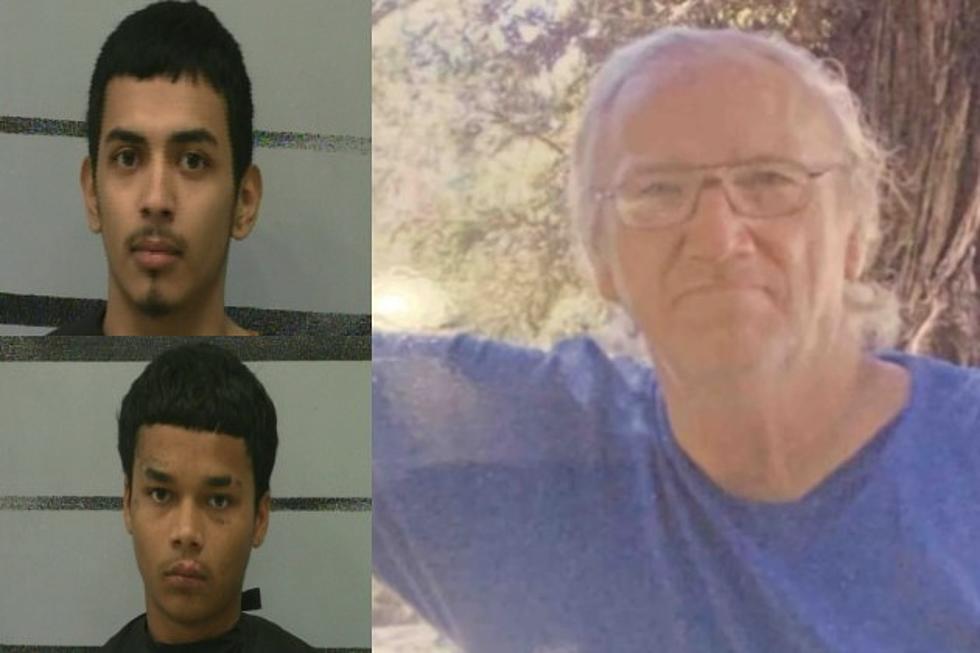 Here Are the Details in the Shooting Death of a 69-Year-Old Lubbock Man
Leo Contreras (Top Left), Jamez Sanchez (Bottom Left) and Willard Justice, Jr.
Two people are now in jail for the shooting death of 69-year-old Willard Justice, Jr. of Lubbock, Texas. Here are the details surrounding his death.
At 11:54 p.m. on Sunday, May 9th, 2021, Lubbock Police responded to a shots fired call in the 2800 block of North Quaker Avenue. Multiple houses were found with damage from gunfire, and a day later, police were asked to check on Justice. He lived near where the shots fired call came from. However, he was found dead in his home.
A witness says that the suspects, 17-year-old Jamez Sanchez and 20-year-old Leo Contreras, were planning to shoot up a house where the boyfriend of Justice's granddaughter was. A separate witness told police that both men were actively searching for guns to follow through with their plan.
KAMC News reports that surveillance video from 2802 North Quaker Avenue showed a dark SUV leaving the Westfork trailer park minutes after the shots fired call came in. That SUV was found in the 500 block of 53rd Street.
Police say Contreras led police on a chase before jumping out of the SUV and fleeing on foot.
Contreras turned himself in on Saturday, May 15th, but Sanchez wasn't taken into custody until Monday, June 28th. Both have been charged with aggravated assault, and Contreras was charged additionally with evading in a motor vehicle.
20 Texas Places We Have All Been Saying Completely Wrong
10 Safest Neighborhoods in Lubbock
Here are Lubbock's 10 safest neighborhoods according to violent and property crime numbers found on
Neighborhood Scout.