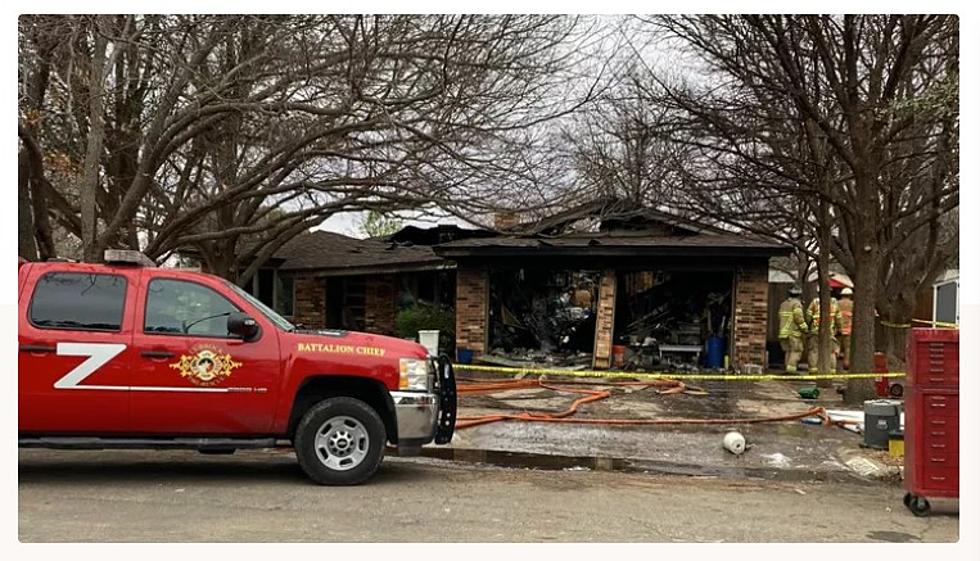 GoFundMe Fundraiser Started for Lubbock Family Whose House Exploded Due to Gas Leak
GoFundMe
The children of a Lubbock couple whose home exploded in South Lubbock due to a gas leak have started a GoFundMe. The explosion occurred the afternoon of March 10th, 2022. Luckily, no one was injured, but three cats were presumed killed. A 20-year-old dog was also at the house when it exploded, but firefighters found it unharmed in its doghouse.
Ryan Havenhill is one of the children who started the GoFundMe. "On March 10, 2022, our parents left for work, not knowing that afternoon their home of 40 years would burn to the ground due to a gas leak and explosion," Havenhill wrote on the GoFundMe page. "Thankfully no one was home at the time of the disaster, with the exception of three beloved cats and a 20-year-old dog. Unfortunately, the cats are likely gone however the family's dog miraculously escaped unscathed when the firefighters pulled her from her dog house."
Havenhill added: "Our parents have lost everything they've built in this home: from family photo albums, wedding rings, and keepsakes that can never be replaced, to basic necessities like clothes, toothbrushes, makeup, shoes, and food."
The video below shows the aftermath of the explosion and the devastation caused to the home.
Ryan concluded: "You see stories like this on the news and always feel for those families and hope they're okay, but you never expect to have to experience it yourself. We are asking for help to rebuild a level of normalcy in what will undoubtedly be a very long emotional journey and recovery. Thank you for anything and everything, especially your Thoughts, Prayers, and Love during this time."
As of the writing of this story, over $7,000 has been raised.
The Top 25 Restaurants in Lubbock With At Least 1,000 Reviews
These are the top 25 restaurants in the Lubbock area with at least 1,000 online reviews.
Dumbest Laws on the Books in Texas
Be careful you don't do any of the stuff mention on this list in Texas. They're all illegal. Seriously.
Beautiful Lubbock Ranch For Less Than $300,000