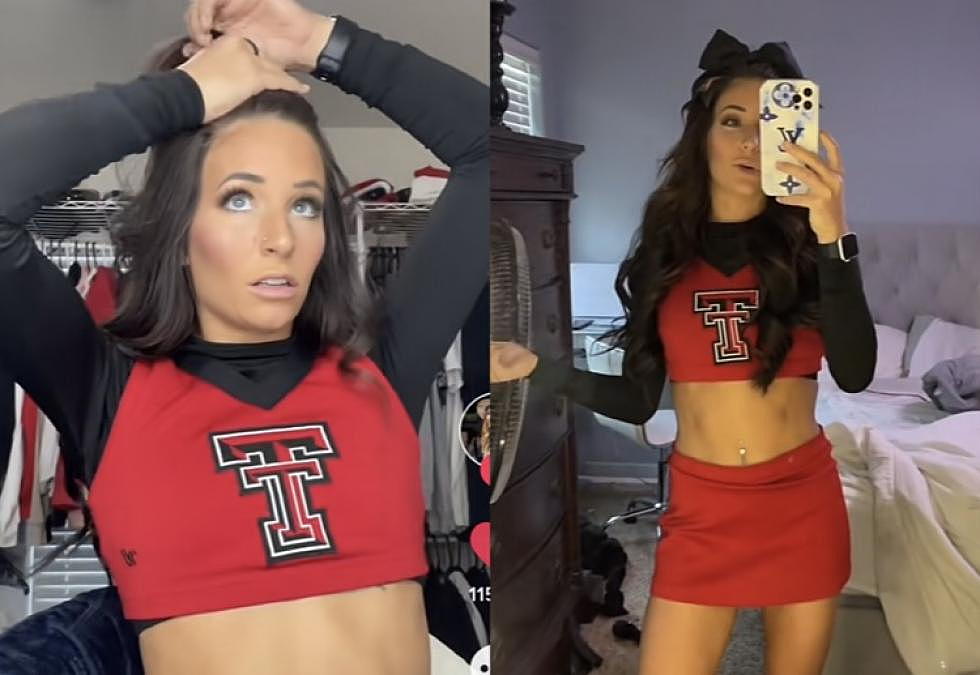 Former Navarro Cheerleader Shows How She Gets Ready for a Texas Tech Game [Video]
@shannon.maay via TikTok
Shannon Woolsey, a former Navarro cheerleader and current Texas Tech cheerleader, recently went viral on TikTok showing how she gets ready for Tech basketball games. She posted two videos with 400,000 combined views and over 120,000 likes.
In the first video, she shares how she does her makeup for games, including primer, foundation, contour, blush, brows, and eye makeup. She followed up that video with the second one showing her technique for curling her hair. Woolsey also showed how she does the half-up hairstyle that all the cheerleaders wear, wrapping up the video with a peek at the completed look including the iconic red Texas Tech cheer uniform.
If you watched the Netflix docuseries Cheer, then you probably recognize Woolsey from the Season 1. She wasn't one of the main students the show followed, but she made many appearances through the first season.
According to Woolsey's TikTok bio, she cheered for Navarro from 2017 to 2020 and is now cheering at Texas Tech University. This is a track that many Navarro cheerleaders take because both Navarro and Texas Tech are one of the best schools in their division. Once cheerleaders age out of the junior college team, they finish their college career at a university like Texas Tech.
A few other Navarro members that moved on to Texas Tech after the first season of Cheer include: Austin Bayles, Brooke Dumas and Mackenzie "Sherbs" Sherburn.
All of the students that come out of the Navarro program are incredibly talented and hardworking, so we're happy to have them here in Lubbock to help bring our team to another national championship title.
55 Times Lubbock Was Mentioned in TV Shows, Movies, Songs & More
Here's a bunch of times the Hub City was mentioned in TV shows, movies and songs.
10 Famous People Who Went to Texas Tech University