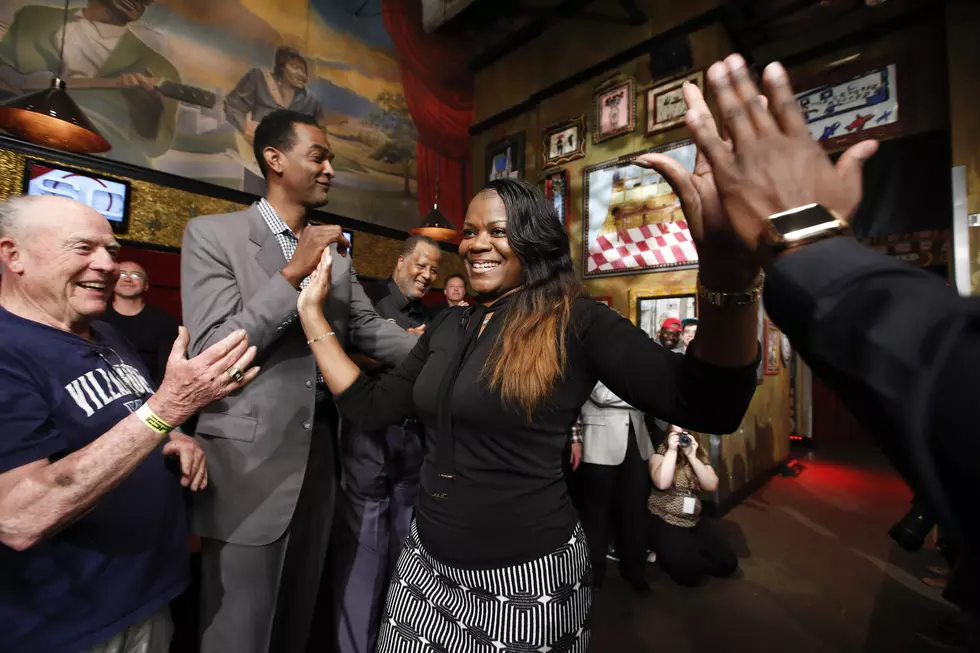 Former Lady Raider and WNBA Star Sheryl Swoopes Is in 'The Lego Movie 2′
Eric Kayne, Getty Images
Looks like local favorite Sheryl Swoopes got to become a Lego in The Lego Movie 2!
The former Lady Raider and WNBA legend tweeted out the exciting news the day the movie hit theaters, surprising everyone.
This is so cool. Of course, we had to reach out to Swoopes to find out who she was playing in the movie.
Seriously? HOW COOL IS THIS?! A former Lady Raider and WNBA player get featured in a blockbuster movie.
This should serve as motivation for the young ladies of today that you really can do anything you set your mind to.
The Lego Movie 2 is in Lubbock theaters now.