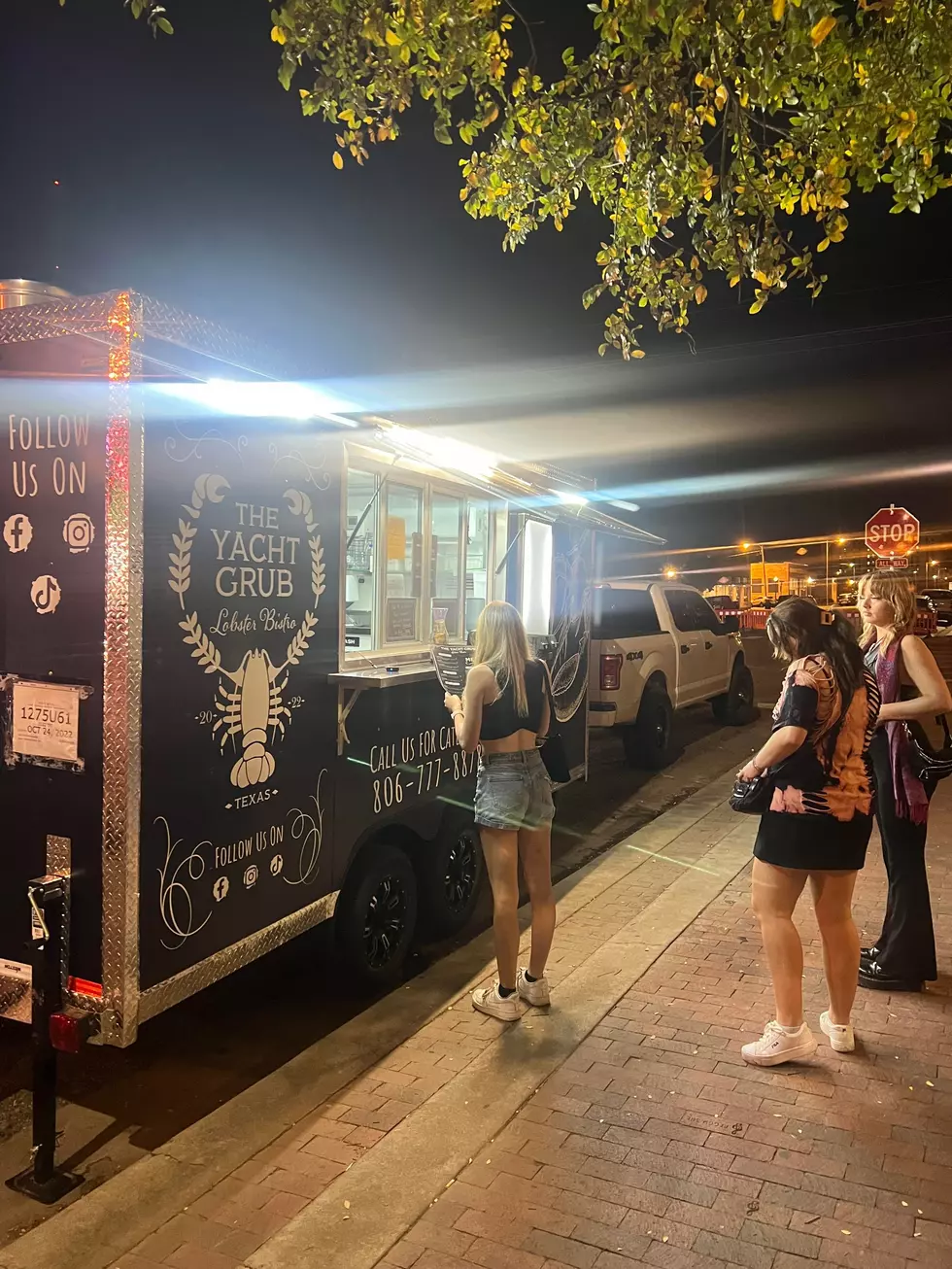 Enjoy Fresh Maine Lobster With This New Lubbock Food Truck
The Yacht Grub Lobster Bistro
Now, this is my kind of place, who doesn't love lobster?
Every time I travel anywhere I always wish we had better places to eat lobster and this food truck is making all my wishes come true.
The Yacht Grub Lobster Bistro has had a soft opening and people are loving it. It is run by Courtney Kindred and Richard Welch after hoping to open a food truck and wanting to bring something different to the community.
"We came up with this dream living in Shallowater and seeing the need for good quality fresh food in our community. The idea was born there and of course, as time has gone on we saw the opportunities around town and the state. We are food lovers and we are also music and event lovers and so this was a good way for us to experience some of those things, get to travel, get to serve food to people and meet new people and friends," said Welch.
Their big grand opening will happen on Wednesday, November 2nd from 11 a.m. - 4:30 p.m. at Two Docs Brewing Company located at 502 Texas Ave. Lubbock, TX.
"We are super excited about our new food truck to bring seafood to Lubbock and the surrounding areas. We fly our lobster straight in from Maine so it is always fresh and prepared in front of you," said Kindred.
They also offer a 10% discount to all veterans and first responders. You can find out more about them on their Facebook page. 
Here Are 4 Quick and Easy Ways to Find Lubbock Food Trucks
64 Lubbock-Area Food Trucks You Need to Try
Here's a list of all the food trucks in alphabetical order so it is easy for you to find here in Lubbock. Support local!