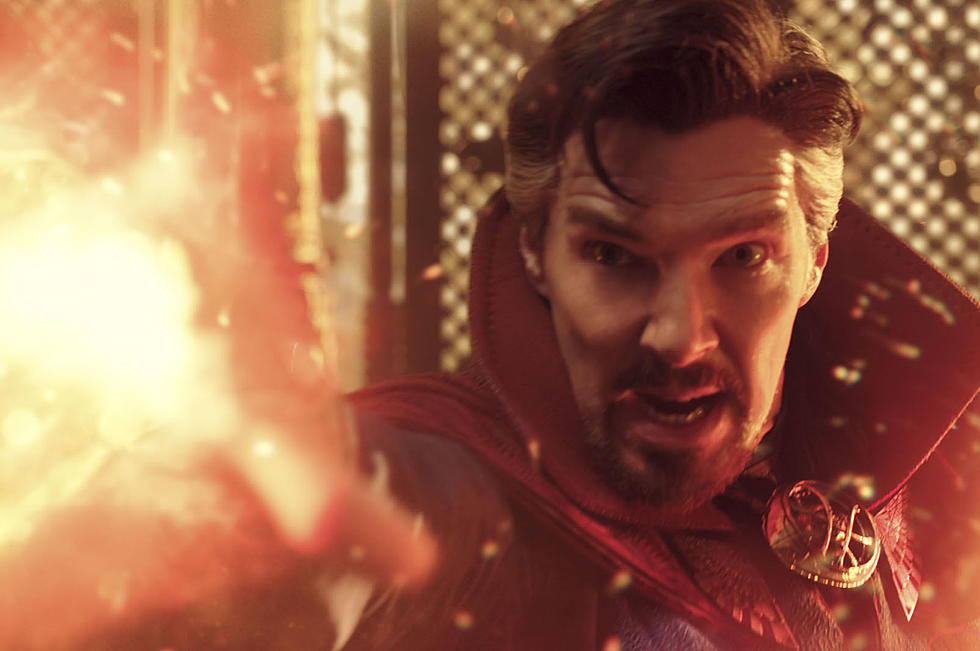 'Doctor Strange 2' Receives Official Rating For 'Intense' Sequences
Marvel
To date, there have been 27 movies in the Marvel Cinematic Universe. All 27 have been rated PG-13. Not one PG, not one R. And now Doctor Strange in the Multiverse of Madness is coming out — and it's rated PG-13 as well.
According to the MPAA's film ratings page, Doctor Strange in the Multiverse of Madness is rated PG-13 for "for intense sequences of violence and action, frightening images and some language." The film has been hyped as the first true horror movie in the MCU, and it was directed by Sam Raimi, who has loads of experience making R-rated scary movies. The movie might be "intense" and "frightening," but it's still PG-13.
For sake of comparison, the first Doctor Strange was also rated PG-13, but in that case, it was because of "sci-fi violence and action throughout, and an intense crash sequence," that being the moment early in the film where Strange drives his car off a mountain road, destroying his hands and setting him off on the quest that eventually turns him into Marvel's Sorcerer Supreme.
The MPAA sometimes makes small distinctions between just "sci-fi violence" and "intense sci-fi violence," although it it hard to see much difference from Marvel movie to Marvel movie. They gave Iron Man a PG-13 for "some intense sequences of sci-fi action and violence, and brief suggestive content" while they gave Avengers: Endgame a PG-13 for "sequences of sci-fi violence and action, and some language." Was Iron Man more intense than Avengers: Endgame? Didn't the Avengers chop Thanos' head off at one point in Endgame? That seems pretty intense! And if some are intense and some are not, why are they all rated PG-13?
Here are a few other MPAA Marvel ratings that we, frankly, cannot see any difference between...
Doctor Strange in the Multiverse of Madness is scheduled to open in theaters on May 6. After that, Thor: Love and Thunder will be the next Marvel movie with a change to break this run of PG-13 movies. Maybe Taika Waititi will do something really bold and make a wholesome G-rated movie for the whole family.
Every Spider-Man Movie, Ranked From Worst to Best
With great power comes great Spider-Man movies. (Sometimes.)