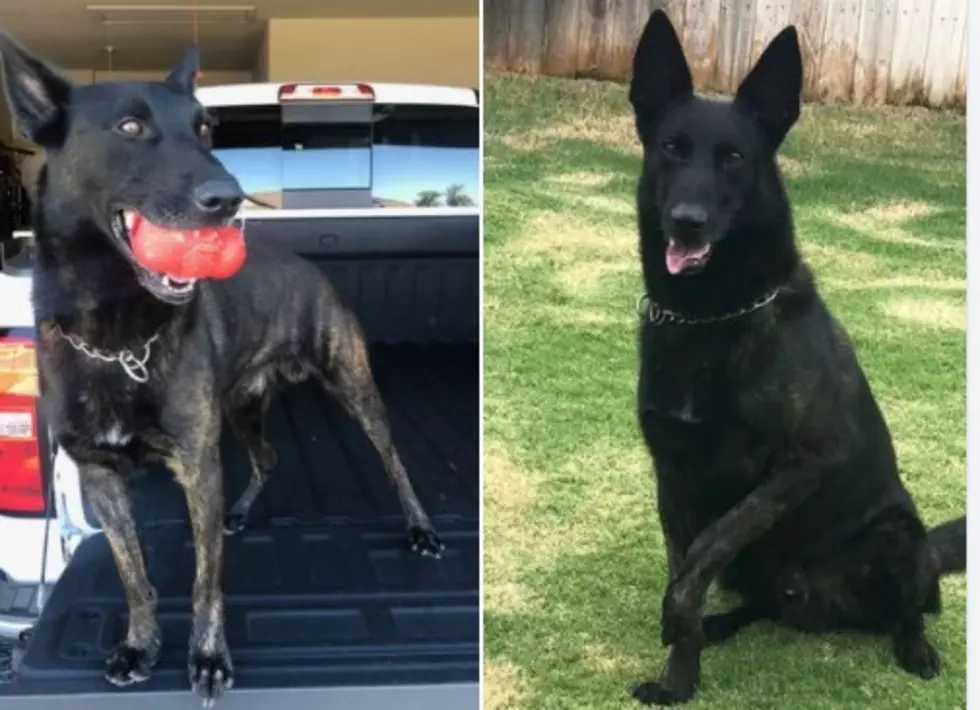 Heroic Lubbock Police Department K-9 Max Retires on National Dog Day
Max (via Lubbock Police Department)
Enter your number to get our free mobile app
Max, a courageous Lubbock Police Department K-9, retired Wednesday, August 26th on National Dog Day. He's an amazing dog who has bravely faced his work with the department.
Max's most recent call to action left him with a gunshot injury. He recovered, but needs to step back from the frontlines and live out the rest of his years as a beloved pet.
A great big congratulations to Max on receiving a very well-deserved award: the 2019 Paw of Courage Award from the American Kennel Club.
Here's what our Lubbock Police Department shared on their Facebook page about Max:
K9 Max has officially hung up his work collar and made his transition from "partner" to "pet".
In August 2019, K9 Max and Cpl. Gruner, responded to a call for service that led to a short foot pursuit with an armed suspect. The suspect shot K9 Max twice and he was immediately taken to an emergency vet after the suspect was apprehended.
K9 Max was recognized by The American Kennel Club and was the recipient of the 2019 Paw of Courage award.
K9 Max is in good health, however, it was determined that his injuries will prevent him from comfortably being able to perform his job duties.
He will spend the rest of his days living with Cpl. Gruner and his family.
Max, we hope your retirement is full of belly rubs and treats!
Keep on being the "ultimutt" good boy that you are!

 
A big shout out for K9 Max and Cpl. Gruner. Best wishes for a well-deserved great retirement for this amazing and heroic K9.
---
Adorable Baby Animals at Walter's World of Pets